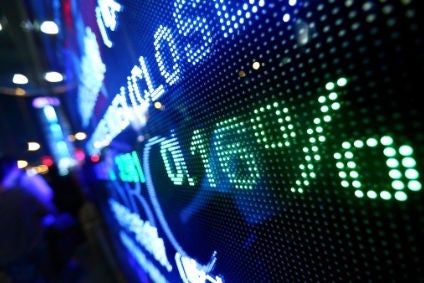 The National Farmers Union has warned the UK's decision to leave the EU will likely result in a short-term spike in the price of food in the country.
Speaking to The Guardian, NFU president Meurig Raymond said the depreciation of the pound – which hit a 30-year low in the wake of the Brexit decision – will drive food prices up.
"Sadly, we only produce 60% of the food we consume, we've seen our self sufficiency fall dramatically, so we are very dependent on imported food," Raymond explained. "A weaker pound will mean higher imported food value."
Raymond described the EU referendum result as a "political car crash". UK farmers, who receive up to GBP3bn (US$4bn) in subsidies from the EU each year, are now headed into "uncharted waters", he continued.
Raymond's warning on food prices echoed an earlier forecast from Richard Lim, chief executive of Retail Economics. Lim noted with the UK produces little over half the food it consumes – and with trade with Europe providing more than one quarter of the rest – the dramatic change in foreign exchange could lead to higher food prices.
"In early trading the pound has fallen to a 30-year low which in part is likely to reflect an interest rate cut being priced into markets. A weaker pound will put intense pressure on import costs with shoppers likely to see the initial impact in the way of higher food prices given shorter supply chains," Lim said.
Lim warned consumer confidence in the UK will now be "choked" by "volatility and fear".
Looking to the future, Matt Ware, the head of government and parliamentary affairs at the UK's National Farmers Union, said the organisation is now lobbying MPs to secure their support for farmers as the UK exits the Common Agricultural Policy. "We are asking MPs to pledge their support for UK agriculture as we move towards an era outside the Common Agricultural Policy…. We are identifying where CAP worked well, and where it can be improved on, in a new British Farming Bill. Our priority is to ensure that successive governments protect the interests of all our members sectors for the long-term," he said.
On trade, Ware said the NFU is "pushing for the best possible access to the single market". He added: "We are urging government to open up new markets for British produce. On access to labour, our priority is a replacement for the seasonal agricultural workers scheme."