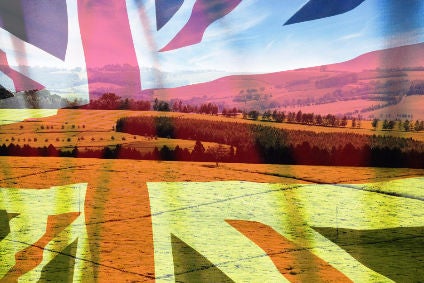 UK food manufacturers face a "very challenging period" in the wake of the country's decision to leave the EU, trade body the Food and Drink Federation has said this morning (24 June).
Some 51.8% of UK voters backed a so-called Brexit in the vote yesterday (23 June), with the result announced this morning. In early trading, sterling fell to a 30-year low against the US dollar.
Ian Wright, director general at the Food and Drink Federation, which represents food and soft drinks manufacturers operating in the country, said there would be frustration at the result among the bulk of the association's members.
"In March we released the results of a poll of our members which showed 70% support for Britain to remain in the EU. It's inevitable in the light of those results that the majority of FDF members will regard this as a disappointing result for the food and drink industry," Wright said.
UK Prime Minister David Cameron announced he will step down by the Conservative Party conference in October, adding to the sense of uncertainty swirling around the country this morning. In a speech outside Number 10 Downing Street, Cameron said it would be his successor who would trigger article 50 of the Treaty on European Union, which will officially pave the way for the UK's departure from the EU. There will then be a period of negotiations – likely lasting two years – between London and Brussels on the new relationship between the UK and the EU.
Wright added: "Now FDF will work on behalf of our members and all those across our industry to find a way through this very challenging period that we face. We'll focus on working with the Government to understand what this means for trading, market access and regulation to secure the best outcome for British food and drink manufacturing businesses and their consumers."