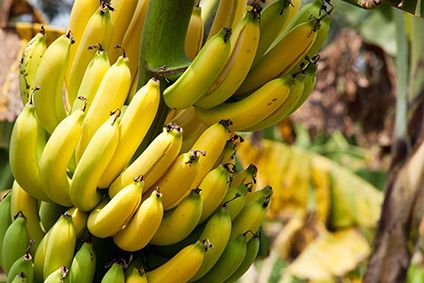 The UK will maintain duty-free access to its market for goods from dozens of developing countries once it has left the EU.
The commitment means around 48 countries, from Cote d'Ivoire to the Dominican Republic, will continue to benefit from duty-free exports into the UK on all goods other than arms and ammunition, known as 'everything but arms'. Some GBP20bn (US$22.8m) a year of goods are shipped to the UK from these countries.
Goods central to trade between the UK and these countries including tea, coffee and bananas. For example, countries such as the Dominican Republic, Cote d'Ivoire, Cameroon and Ghana contribute to 30% of total banana imports into the UK.
The UK government added it will also explore options post-Brexit to expand on relationships with richer developing countries such as Jamaica, Pakistan and Ghana – all of which benefit from a mixture of reduced or zero tariffs on the goods they export to the UK – as well as maintaining existing trading arrangements and avoiding costly tariffs.
"Our departure from the EU is an opportunity to step up to our commitments to the rest of the world, not step away from them," UK International Trade Secretary Liam Fox said. "Free and fair trade has been the greatest liberator of the world's poor, and [this] announcement shows our commitment to helping developing countries grow their economies and reduce poverty through trade."
UK ethical certifier The Fairtrade Foundation welcomed the Government's pledge to improve post-Brexit access to UK markets but issued a note of caution.
"With trade deals, the devil is always in the detail, so it will be important to look closely at the new trade arrangements," Tim Aldred, head of policy at the Fairtrade Foundation, said. "The position of poor countries just outside the 'least developed country' category, such as Kenya, will need to be clarified. Government will also need to take care that large deals with emerging economies do not push out the sales from the poorest countries.
"As powers to negotiate trade deals are returned to the UK, we would like to see active parliamentary scrutiny of new deals, so that the voices of farmers and workers in developing countries can be fully considered. Fairtrade campaigners will be watching closely to make sure that these welcome promises are delivered in practice."