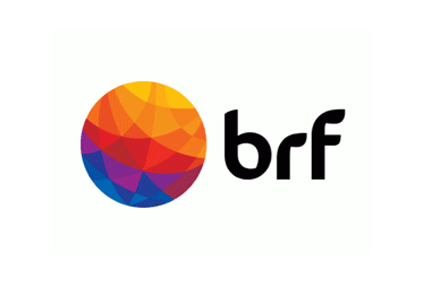 BRF has made changes to the management structure at the top of the Brazil-based meat giant in the wake of a probe into allegations of corruption that have rocked the country's meat sector.
The company is one of the processors at the centre of bribery allegations, with police accusing executives from large meat processing companies of paying politicians and inspectors from Brazil's Ministry of Agriculture to overlook unsanitary practices, allowing them to manufacture adulterated products.
Earlier this month, BRF revealed operations had been suspended at one of its plants. 
In response, BRF said yesterday (28 March) it had created two divisions – response management and business management – to "strengthen [the] national and global operations of BRF to better serve its clients and sustain growth" and to "provide quick and transparent answers to the challenges" faced since the Carne Fraca, or "Weak Flesh", investigation and allegations were announced.
BRF's global CEO Pedro Faria will oversee the business management division and "turn his focus back to the management of BRF's business", the group said. The company's global quality department "will now report directly" to Faria.
"The business management division will allow BRF to maintain focus on the quality of its operations and on the day-to-day activities, including the continuous evolution of its management model. This structure is temporary, but may remain active if deemed necessary by BRF," the company said.
BRF director Simon Cheng will lead the new response management division, which BRF said will comprise "a multidisciplinary team that will assist the special response committee". The committee was formed last week after the allegations were made public to "closely monitor the current situation of the company and recommend solutions to the current challenges BRF faces".
BRF, meanwhile, said Alexandre Almeida, the former CEO of dairy cooperative Itambe, was joining the company as general manager of its operations in Brazil. He succeeds Rafael Ivanisk, who BRF said had "made a personal decision to leave the company and [who] BRF thanks for his service".
Leonardo Byrro, who previously shared the role of Brazil general manager with Ivanisk, becomes supply vice-president. "This change aims to accelerate the planning process and the optimisation of BRF's value chain… and allow for an increased focus on the agro-industry management, an important competitive differentiator of BRF," the group said.
Pedro Navio, the former CEO of the Latin American operations of energy drink maker Red Bull who recently joined BRF, "will lead the strategic global marketing and innovation agenda", the meatpacker said.
All new executives to the group's leadership team will not hold a statutory office, BRF said. 
Meanwhile, China, one of the Brazilian meat industry major international customers, has joined a number of countries to either fully or ease bans on the country's imports that were introduced in the wake of the Brazil corruption allegations.