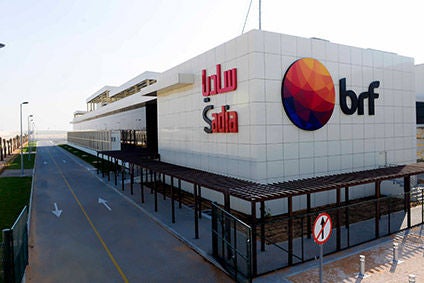 Pedro Parente, the CEO of Brazilian state-run oil firm Petrobras, has been put forward to become the chairman of local meat giant BRF by current incumbent and shareholder Abilio Diniz.
The nomination, also supported by fellow BRF investors Tarpon Investimentos and Fundação Petrobrás de Seguridade Social – Petros, is the latest twist in what has become a tussle over the future leadership of one of the world's largest meat suppliers.
BRF confirmed the nomination in a statement today (19 April), which added the company is set to hold an extraordinary general shareholders meeting next Thursday for investors to vote on who will become its new chairman and its new vice-chairman.
After different slates of directors have been tabled by BRF and by its largest shareholders, Brazilian business publication Valor Economico has reported the company's major investors have agreed Parente would be a good candidate to become chairman. Tarpon and Petros are among the biggest shareholders in the business.
At the start of March, Previ and Petros put forward a list of ten candidates for seats to the BRF's board that excluded Diniz and proposed Augusto da Cruz Filho as a replacement.
BRF has faced shareholder pressure to replace all of its directors. The company ran up an annual loss of BRL1.1bn in 2017, a year that saw a major shake-up of the company's management in the wake of the so-called Carne Fraca probe, which had made claims of alleged fraud in Brazil's meat supply chain.
In November, BRF named José Aurélio Drummond Jr. as the new chief executive to replace Pedro de Andrade Faria.