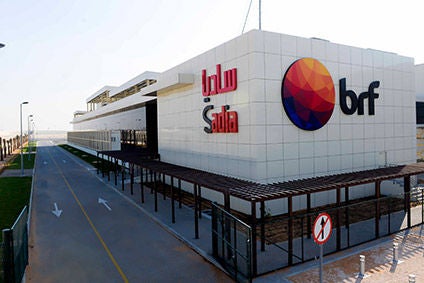 A new chief executive officer is reportedly being lined up for embattled Brazilian meat giant BRF in the shape of recently-installed chairman Pedro Parente.
News agency Reuters reports Parente, the former chief executive of state-controlled oil company Petroleo Brasileiro (Petrobras), has been invited to take over the CEO role at BRF.
He became chairman at BRF in April when shareholders were seeking a management overhaul. CEO Jose Aurelio Drummond Jr resigned that month, having only joined the company in November.
Reuters quotes a source familiar with the process saying Parente would be granted government clearance to take the BRF CEO role.
Parente left Petrobras on 1 June in a move that followed government alterations to fuel pricing policy in the wake of a truckers' strike over rising diesel costs.
The management overhaul at BRF in April was in the wake of a food safety probe that caused plant closures.
BRF has been beset by problems for the best part of a year. It is still being investigated as part of the Carne Fraca corruption probe and Brazil's government suspended poultry exports to the European Union as a precautionary measure after the western trading bloc weighed up a targeted ban on meat imports from the country as a result of that probe and its implications for food safety.
Since his appointment Parente has acted as a figurehead for the firm.
Earlier this month when BRF and fellow Brazilian meat business Minerva denied reports that they planned to merge, it was Parente who was quoted in the media.
On his potential appointment as CEO, BRF told Reuters it did not comment on market rumours.