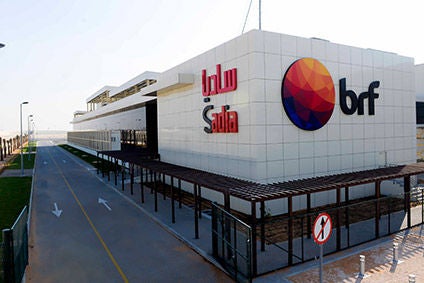 BRF, the Brazil-based meat processor, has visited Namibia to discuss the possibility of launching "a specific project" in the country.
Abilio Diniz, BRF's chairman, and global CEO Pedro Faria held talks with the African nation's president, Hage Geingob, on potential investment opportunities in Namibia. However, BRF declined to comment on the details of the negotiations.
BRF, which coordinates its African operations from its office in Johannesburg, South Africa, said in a statement that it had recently started to report Africa as an independent business operation.
"The business strategy for the region follows the same dynamic as of other business areas of the company, which is to further advance in the value chain, get closer to the final consumer and develop branded, higher-value products," BRF said.
BRF said in Africa the greatest issue is food security. "BRF's business model offers access to standard and customised products with a guarantee of origin and food security," the company said. "This is the model with which the company will work for the short and medium term in Africa, offering affordable products in terms of consumption and prices, with its own distribution in the region."
BRF, one of the world's largest food companies, exports to more than 120 countries. The company has 40 distribution centres and 35 plants in Brazil, in addition to plants overseas in countries including Argentina, the UK, the Netherlands, Thailand and the United Arab Emirates.
Earlier this month, BRF outlined plans to further expand production in Argentina, a country the Brazilian meat processor said it planned to use as one of its two main export bases.
The company plans to invest US$292m in 2016 on both projects this year. Part of this investment has already been spent on the acquisition of local businesses Campo Austral in December and Alimentos Calchaquí in May.