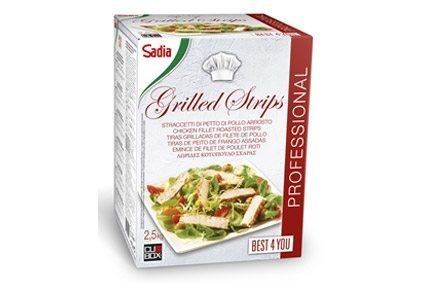 Brazil-based food group BRF has launched a range of chicken products under its Sadia brand targeting the foodservice channel in Europe.
BRF, which is looking to build its presence in the foodservice market in European countries, has developed three lines that will be initially distributed in Spain, Italy and Greece.
A set of fully cooked snack foods are being aimed at outlets like cafes and bars that team entertainment with food. The C'Rock Music line includes products like crispy chicken fillets.
BRF's Gourmet line is aimed at restaurants and includes Grand Bleu, a crispy chicken fillet stuffed with ham and cheese.
The third line, Sadia Best 4 You, includes grilled chicken breast to be used in salads and sandwiches.
The company hopes to launch the products in other European markets "in the coming months", it said. A spokesperson said BRF had yet to confirm in which other markets the lines would go on sale.