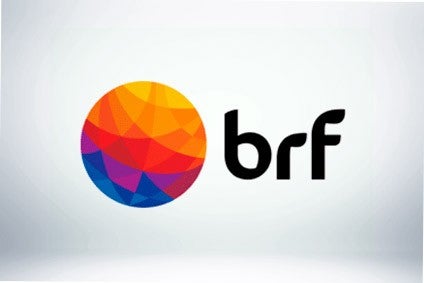 BRF, one of the Brazil-based companies at the centre of bribery allegations rocking the country's meat sector, today (20 March) revealed operations have been suspended at one of its plants.
The group, one of Brazil's largest meatpackers, said its facility in the city of Mineiros, in the south-western state of Goiás, had had its operations halted "in a preventative and temporary manner" by the country's Ministry of Agriculture, Livestock and Food Supply, or MAPA.
"This measure will last until BRF can provide the information that certifies the security and quality of the products produced, which should happen soon, since the company is confident in its processes and standards, which are among the most rigorous in the world," a lengthy statement issued today and attributed to Pedro Faria, BRF's chief executive, read.
Police accuse executives from large meat processing companies of paying politicians and inspectors from the ministry to overlook unsanitary practices, allowing them to manufacture adulterated products. Police claim ministry officials in the states of Paraná, Minas Gerais and Goiás acted to protect the companies. On Friday, more than 1,100 federal agents carried out 309 judicial warrants in seven Brazilian states.
Brazil's federal revenue agency released a statement alleging the corrupt inspections resulted in adulterated products being allowed to be sold for human consumption circulating freely in the domestic market, serve as school snacks or being exported.
Brazil meat giants JBS, BRF probed over alleged bribery
In its statement today, BRF sought to "clarify" information published by media outlets since news of the allegations broke on Friday.
"BRF does not concur with illicit conduct and categorically refutes any insinuation to the contrary," the company said. The business said it had started an investigation into the allegations, a probe it insisted would "carried out independently". It added: "If there is any act that does not comply with current legislation and regulation, the company will take the appropriate measures with necessary rigour. BRF does not tolerate any deviation from its transparency manual and the Brazilian legislation and regulation and the countries in which it operates."
On Friday, Brazil's federal police said the raids had been sparked by evidence some meat suppliers had paid inspectors to turn a blind eye to the processing of rotten meat.
In its statement today, BRF said it had "never sold rotten meat and has never been accused of this".
It said: "The mention of non-specific products, under the investigation, are in relation to other companies, which can be evidenced in the material disclosed by the Brazilian federal police. BRF regrets that part of the press mistakenly included its name in reports that discuss this issue, confusing consumers and the society."
Meanwhile, reports highlighted batches of poultry BRF exported to Italy contained salmonella. "The correct facts are as follows," BRF said. "In 2011, the European Union defined a new regulation for the control of salmonella in poultry, produced locally or imported. Products in natura cannot contain two types of salmonella – salmonella enteritidis and salmonella typhimurium. Notwithstanding, the type of salmonella found in some lots of four BRF containers sent to Italy is not any of those mentioned above and is allowed by the European legislation for meat in natura. BRF reiterates that all of the measures taken by the company and its technicians are fully in accordance with the highest levels of governance and compliance and in no way undermine any ethical or legal principals of Brazil and of the countries in which BRF exports its products."