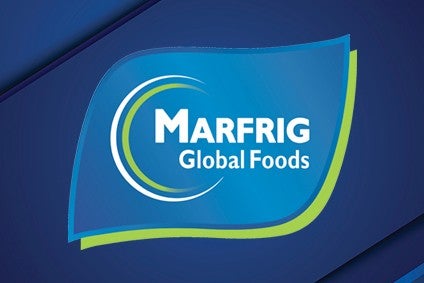 Brazilian meat heavyweight BRF has agreed to sell its Argentina-based QuickFood processed food business to local peer Marfrig for US$60m.
QuickFood operates three plants in Argentina – located in San Jorge, Baradero, and Arroyo Seco – with a slaughtering capacity of 620 head a day and a processing count of approximately 6,000 metric tons a month of hamburgers, frankfurters, cold products and frozen vegetables.
It was previously owned by Marfrig, which has agreed to take back control by acquiring 91.89% of its capital stock.
BRF also announced that Marfrig has agreed to buy real estate and equipment assets of BRF's unit in Várzea Grande in Brazil's Mato Grosso region for BRL100m (US$25.5m). The two companies have also agreed a 60-month supply deal in which Marfrig will provide BRF with finished goods, such as hamburgers, meatballs and kibbehs.
BRF said the deals announced today (7 December) fit in with its operational restructuring plan's "target to accelerate the financial deleveraging process of the company". It hopes to raise $790m in total through its divestment plan and intends to use the money to pay down debt.
Marfrig owned QuickFood up until 2011 when it was taken over by BRF as part of an asset swap.