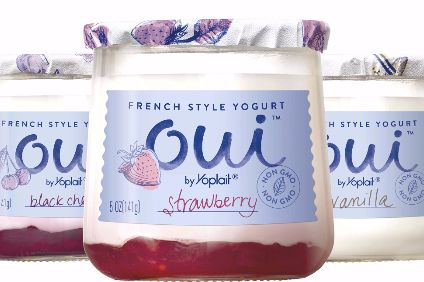 General Mills today (20 February) narrowed upwards a target for annual sales but raised the possibility a key operating profit metric could fall year-on-year.
Ahead of a presentation by General Mills senior management at the Consumer Analyst Group of New York investment conference in Florida, the Cheerios owner updated its forecasts for full-year organic net sales and total segment operating profit.
General Mills, which usually announces its annual financial results in late June, said it now expects its organic net sales to be "in line with last year", a forecast it added was "at the high end of the previous range of flat to down 1%".
The company, which has a range of brands that also includes Yoplait yogurt and Old El Paso Mexican-style foods, said it "continues to see broad-based improvement in top-line momentum, including in the US.
However, General Mills now expects its constant-currency total segment operating profit to be between flat to down 1% year-on-year, compared to an earlier forecast flat to up 1%. It pointed to "increased input cost pressure, including freight and logistics costs in North America, and slower-than-expected performance improvement in Brazil".
Nevertheless, the business also expects its adjusted earnings per share to grow by 3-4%, versus an earlier forecast of growth of 1-2%, reflecting a lower effective tax rate and a more favourable foreign exchange environment