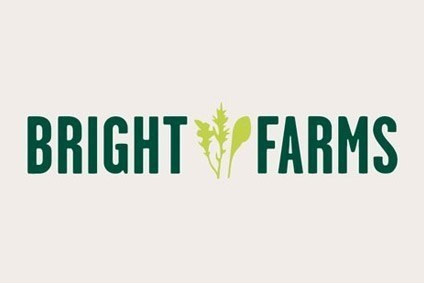 BrightFarms, US specialists in developing major greenhouse projects, is to open a 150,000sqft site in Culpepper County, Virginia to exclusively supply fresh produce to Ahold's Giant Food and Martin's supermarket chains and its Peapod online grocery delivery service.
The US$7.3m investment will see two greenhouses built, creating 24 local jobs, and is set to be completed by December. The greenhouses will supply Ahold stores in Virginia, Maryland, Washington DC and Delaware and be used primarily to grow baby greens, basil and tomatoes.
A feature of the BabyFarms Capitol Greenhouse project is its commitment to producing local and sustainable food. The greenhouses will use 80% less water, 90% less land and 95% less shipping fuel than standard produce facilities.
Paul Lightfoot, chief executive of BrightFarms, said: "The BrightFarms Capitol Greenhouse allows us, in partnership with Ahold, to provide consumers with the freshest and most sustainable local produce available, year-round. Not only is it a win for consumers but for the environment as well, as it will eliminate agricultural runoff, conserve land and water, and reduce greenhouse gas emission."
David Lessard, vice president for fresh produce at Ahold's US arm, said the Netherlands-based retailer had chosen to work with BrightFarms as it matched its commitment to environmental and sustainable practices. He said: "Demand for locally grown produce is growing exponentially and we are pleased to be part of this exclusive opportunity to provide our customers with the freshest, healthiest, most sustainable produce available – year round."
BrightFarms model is to finance and build local greenhouse farm projects in partnership with supermarkets, major cities and local vendors to help eliminate time, distance and cost from the food supply chain. The Culpepper greenhouse will be the company's third greenhouse facility in the US.