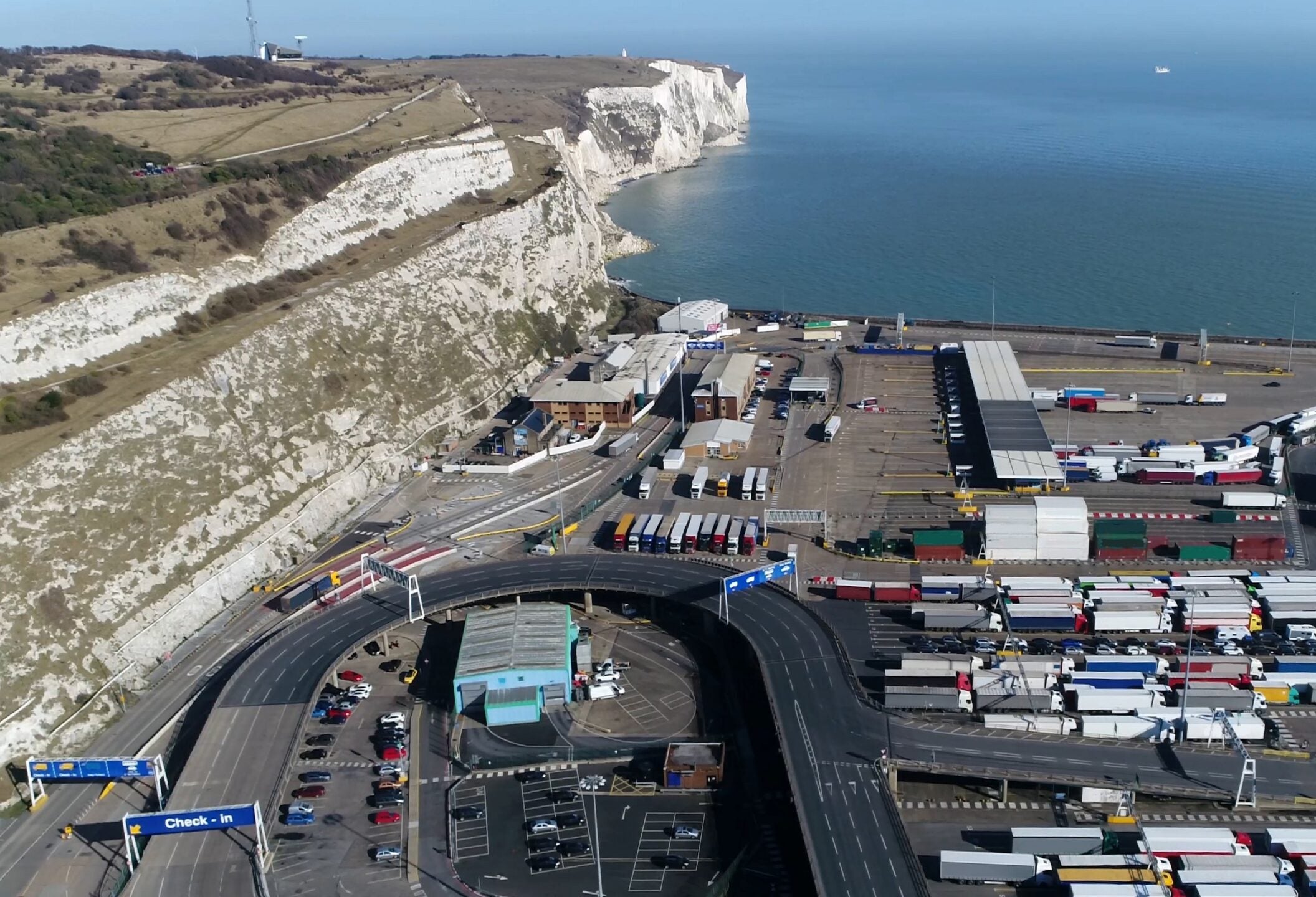 The UK government has once again put off plans to introduce full checks on EU imports drawn up after the country left the bloc.
It is the fourth time the implementation of the new rules, which include those covering sanitary and phytosanitary (SPS) checks, has been delayed.
Previously, UK ministers said it wanted to give its ports time to build the necessary infrastructure and allow EU businesses to prepare for the regulations.
Brussels introduced its rules for imports of goods from Britain at the start of last year in the wake of the country's formal departure from the bloc, more than four years after it voted to leave the EU.
The checks due to be introduced in July are now scheduled to be implemented by the end of 2023, the UK government said today (28 April).
London pointed to the pressure on supply chains from the war in Ukraine and the rise in global energy costs.
Controls no longer being introduced in July include: the requirement for safety and security declarations on EU imports; the need for health certification for further SPS imports; and restrictions on the import of chilled meats from the EU.
The UK government said in a statement it would review "how to implement these remaining controls in an improved way".
"Today's decision will allow British businesses to focus on their recovery from the pandemic, navigate global supply chain issues and ensure that new costs are not passed on to consumers," Jacob Rees-Mogg, the UK Minister for Brexit Opportunities, added.
"It's vital that we have the right import controls regime in place, so we'll now be working with industry to review these remaining controls so that they best suit the UK's own interests."
The Food and Drink Federation, which represents food manufacturers operating in the UK, said it welcomes the "clarity" brought by the Government's announcement.
Dominic Goudie, the head of international trade at the FDF, added: "The UK government must now work with industry to design a new, modern and innovative border system, which brings genuine benefits to businesses and consumers. As part of this, it's critical that real changes are made to the way SPS certification is completed, rewarding trusted and high-standard traders and making groupage far easier."
However, the UK's National Farmers' Union said the fresh delay to the rules was "unacceptable".
NFU President Minette Batters said: "It is astounding that the government is taking such an unacceptable approach to critical checks for agri-food imports from the EU. These checks are absolutely crucial to the nation's biosecurity, animal health and food safety and without them we really do leave ourselves at risk.
"For the introduction of these checks to have been delayed three times was bad enough but to now have them essentially scrapped in favour of an unknown system is unacceptable."
She added: "This is a question of fairness. Our producers have to meet stringent controls to export their own products abroad, all while being left at a continued competitive disadvantage to our EU competitors, who are still enjoying an extended grace period which gives them access to the prized UK market relatively cost and burden-free."