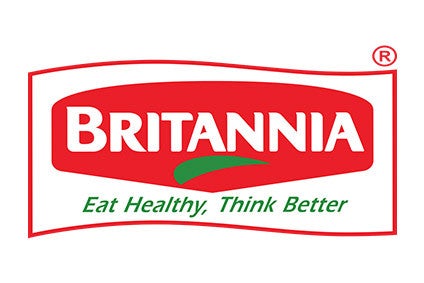 Britannia Industries, the India-based food group, today (16 February) reported higher nine-month sales and earnings but saw demonetisation weigh on its third-quarter results.
The company's results showed the growth it saw in sales and net profit in the third quarter was slower than in the preceding three months.
Varun Berry, Britannia's managing director, said the third quarter "had been really tough considering the way things panned out on the economic front".
Britannia posted a net profit of INR6.74bn (US$100.6m) for the nine months to the end of December, up 7.7% on the corresponding period a year earlier.
The company said its profit from operations before other income, finance costs and exceptional items was INR8.82bn, up from INR8.41bn a year earlier.
Nine-month revenue stood at INR69.31bn, an increase of 8.5% on a year earlier.
Looking at the third quarter, revenues were up 6% at INR23.38bn. Profit from operations before other income, finance costs and exceptional items was INR2.82bn, down slightly from the INR2.83bn generated a year earlier. Net profit increased 5% to INR2.2bn.
Berry pointed to the impact demonetisation – a move by the Indian government to remove INR500 and INR1,000 banknotes from circulation – had on the market.
"The positive market growth momentum witnessed in Q2, aided by good monsoon and flow-through of [the] 7th pay commission was impacted with implementation of demonetisation," Berry said. "The impact in terms of liquidity crunch was felt by our consumers and channel partners, thereby impacting our revenues, with sales dropping in November 2016 sequentially over October '16 by more than 10%. We took requisite measures to tide over the situation by providing credit to select business partners and improving our sales efficiency. Lower dependency on wholesale channel and our continued focus on enhancing direct reach also helped us during this time. With these steps and increase in availability in cash in the economy our revenues in December '16 improved on a sequential basis but it's still lower than what we would have expected it to be."
Berry added: "We hope that the economic situation improves over the next few quarters as the impact of demonetisation recedes and the requisite measures announced by the government in the budget with focus on rural socio-economic mainstreaming, infrastructure development and the commitment to roll out much-needed reform like GST bear fruit and act as a catalyst to drive growth in the near future."
India is planning to introduce a national goods and services tax, or GST, this year. The Indian government had been looking to bring in the national GST on 1 April but earlier this year said 1 July was a more realistic date.