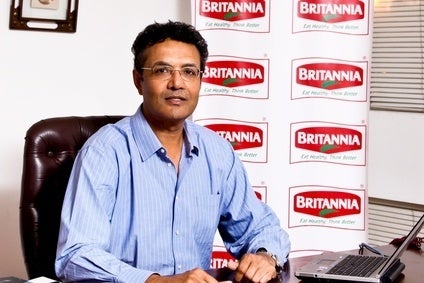 Indian food group Britannia Industries has booked a jump in earnings for the first nine months of its financial year.
The company posted net earnings of INR5.21bn for the nine months to the end of December, up from INR2.87bn a year earlier, the bakery-to-dairy group said today (3 February).
Britannia's profits were boosted by proceeds from the sale of assets but, excluding this transaction, earnings were up 38.2%.
Nine-month net sales were up 13.7% at INR57.43bn.
In the third quarter, net profit grew 36.5% to INR1.37bn. Third-quarter revenue mirrored that seen in the nine-month period, with sales also growing 13.7% to INR20.15bn.
MD Vajun Berry said: "This quarter is a pay-off for all our efforts of strengthening our building blocks with great momentum on distribution, building cost efficiencies, right-sizing our fixed costs and building a strong and passionate team. We at Britannia are extremely excited with the prospect of taking a dominant position in biscuits and growing categories like cake, rusk, dairy – and [our] international business – and evaluating other adjacencies."