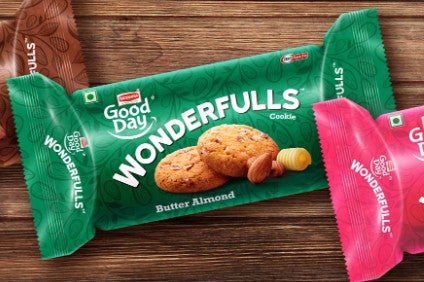 India-based food major Britannia Industries has reported a decline in first-quarter profits, hit by higher tax expenses and pressured by raw-material costs.
The Good Day biscuits maker posted a net profit of INR2.16bn (US$33.9m) for the three months to the end of June, down 1.4% on a year earlier. Britannia's operating profit rose 2% to INR2.95bn.
The company's revenue increased 6% to INR23.01bn.
MD Varun Berry said Britannia had seen "a good quarter" in the face of a "challenging market environment" and de-stocking in the trade ahead of the implementation of a national goods and services tax, or GST, in India.
Berry said: "While GST created a short term impact, it is expected to generate a positive momentum going forward."
The Britannia boss said the company's "continued focus" on building distribution, including in rural areas, had "helped us drive growth and sustain share momentum during this difficult time".
Britannia had seen "subdued" growth from its dairy business, with Berry pointing to the company's "focus on driving products with high profitability and reducing our play in the less profitable commoditised products".
Outside India, Britannia's growth "continued to be under pressure" due to a "deteriorating geopolitical situation and currency fluctuations in geographies like Middle East and Africa", he added.