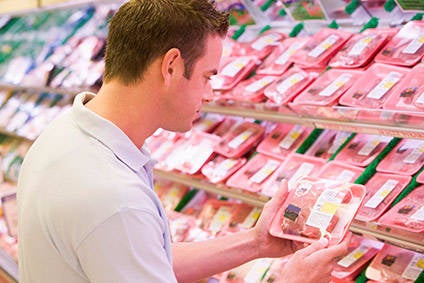 A UK study has warned that exports of beef and sheep meat to the European Union would decline "substantially" in the event of a no-deal Brexit, along with a drop in profits for farmers.
Imports of beef to the UK from non-EU countries would also rise under a new tariff rate quota that would be open to all, according to the study commissioned by the Agriculture and Horticulture Development Board (AHDB), Quality Meat Scotland (QMS) and Hybu Cig Cymru.
Meanwhile, domestic consumption of sheep meat would most likely increase by 14% due to lower prices, while the value of locally- produced beef is expected to fall 4% and that of sheep meat by 31%.
Other key findings from the study, conducted by the Anderson Centre, included calls for both trading blocs to reach an agreement to minimise trade frictions; changes to the Authorised Economic Operator system to help businesses overcome some customs measures; the rolling out of an e-certification system; and for better communication between UK and overseas regulatory authorities and training for exporting businesses to better understand regulatory procedures.
Sarah Baker, a strategic insight manager for the AHDB, said: "The analysis is a representation of reality and assumes farmers take no action in response to the price changes. In reality, they will adapt and some trade will continue but the potential impact will be nonetheless substantial for the sheep sector. Importantly, the recommendations in the report give us a basis for discussion with the industry and will feed into our strategic direction for the future."
In the event of a Brexit deal being reached with the EU, the study suggests any impact on trade for beef and sheep meat would be "relatively small", although exports might see a decrease of around 1.1% "due to non-tariff measures adding inefficiencies to just-in-time supply chains".
And using a so-called Andersons' Meadow Farm model, the study suggests farmers' profitability would drop from GBP93 (US$116.1) per hectare to GBP68 if a deal is reached and would fall by GBP45 per hectare in a no-deal scenario.
It also warns frictionless trade with the EU, should the UK be labelled as a third country when it exits the bloc in October, is not currently possible under such an outcome and the "development and implementation of the required technology could take a decade".