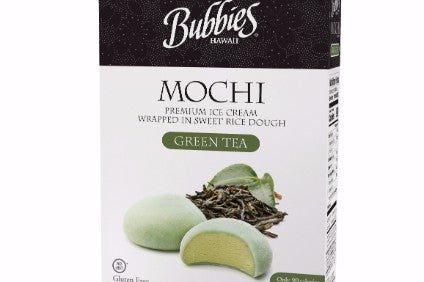 Bubbies Homemade Ice Cream & Desserts, the US-based maker of mochi ice cream, has opened a new plant in Phoenix.
The company, which already has a manufacturing facility in Hawaii, said demand in the US and internationally meant it needed to increase its production capacity. Greater Phoenix is also home to the majority of Bubbies' leadership and executive team.
Rick Schaffer, Bubbies' CEO, said the factory "gives us strategic distribution capacity from the mainland". He added: "Our new manufacturing facility is a game changer for us and for the industry."
Bubbies is building its US distribution, which covers retail chains including Whole Foods Market and Kroger.
Last month, the business announced it planned to launch the first vegan version of its mochi ice cream.
Bubbies was set up in Hawaii in 1985 but saw a change in ownership at the start of last year.
In January 2017, Bubbies announced founder Keith Robbins had decided to sell the business to Chicago investment firm Kenex Holdings, the owner of another US firm, Imperial Frozen Foods.
In 32 years, Robbins had built Bubbies into a company supplying US retailers including Whole Foods Market, as well as foodservice accounts. The company also had a presence in countries including Mexico, France, Russia and the UAE. Robbins remains an investor in the company.