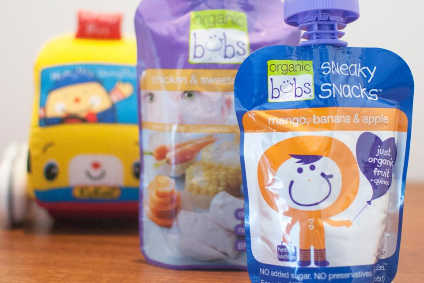 Bubs Australia has entered a "merchant service agreement" with China's e-commerce retailer through which the baby food maker has launched a flagship store.
The platform will sell Bubs' entire range to Chinese consumers – infant formula, organic baby food, cereals and snacks – thereby expanding its presence in the China market where demand for such products is growing.
Bubs said it has also entered a manufacturing agreement with Australia Deloraine Dairy as a step towards gaining China Food and Drug Administration (CFDA) registration.
The company forecasts the global merchandise value of selling products through Alibaba's Tmall service will be around AUD1m (US$759m) during the first year of trading.
Mother and baby products are reportedly the second-largest category on Alibaba led by infant formula, with the main growth drivers coming from organics, specialised formula and goat milk products.
In a reflection of the growing importance of the Chinese baby food market, Bubs also announced earlier this week it had entered an AUD17m "long-term" distribution agreement with New Times Asia for it namesake products and those of the CaprilLac brand.
And last October, the company launched its goat's milk infant formula and a range of baby organic cereals through Chinese retailer Chemist Warehouse, building on its "exclusive" distribution deal with Brilite Nutritionals Co.
Bubs founder and managing director Kristy Carr said on the latest tie-up with Alibaba: "As the only Australian vertically-integrated producer of goat milk infant formula, we will be in a unique position to offer Chinese parents comfort that we have complete control over the quality and scalability of our supply chain back to the farm gate. With this solid foundation in place, and with the support of the Alibaba team, we believe we are well-positioned to establish a popular flagship store on Tmall Global."
Australia Deloraine Dairy is one of only 15 licenced facilities in the country authorised under the Certification of Accreditation Administration of the People's Republic of China (CNCA) to produce infant formula products for import into China.
The company said it has already started the application process for CFDA, which once approved will provide a pathway to 80,000 mother and baby stores across China via its partnership with the Chinese firm QianJiaWanPu, the country's largest distributor of infant formula.
Under the agreement with Australia Deloraine, Bubs said it will purchase a minimum of 500,000 tins of infant formula in the first year after gaining CFDA registration, rising to 1.5 million tins in the fifth year.