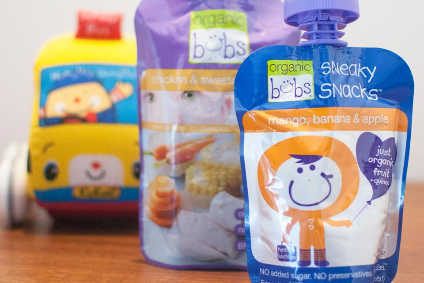 Kristy Carr, the founder of infant formula and baby-food producer Bubs Australia, is to take over the chief executive role after current CEO Nicholas Simms said he will step down once his contract ends in October.
Bubs Australia's board of directors decided, along with Simms, that the "time was right to transition the leadership" to Carr, who is also managing director of the Sydney-listed firm. Simms has held the CEO title since June 2017.
"Kristy has been very much part of the leadership team responsible for the company's success and performed an integral role in advancing recent developments in our China route-to-market strategy," chairman Dennis Lim said in a statement.
"The business has seen impressive positive momentum under his [Simms] guidance, performing strongly in Australia and is well positioned to take advantage of huge opportunities for growth in China and beyond," he added.
The announcement of Simms departure comes days after the company announced yet another deal in China, with an agreement with Hipac, which supplies mother-and-baby stores.
Earlier in the year, Bubs Australia signed a merchandise agreement with Chinese e-commerce giant Alibaba to launch a flagship store.
And in June, it struck a distribution deal with New Times Asia, a service provider specialising in e-commerce sales, also based in China, building on a February agreement with another on-line platform JD.com.
Carr will keep a position as executive director of the board.
"The company is poised for rapid expansion and I am very excited to be taking on the challenge and leading our talented team into the next phase of Bubs' journey," Carr said. "I am grateful to Nick for his contribution to our strategy and growth at Bubs during his tenure as CEO."