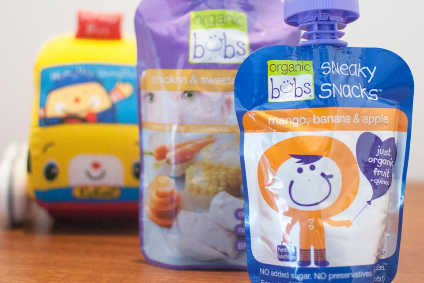 Australian infant formula and baby food maker Bubs Australia promoted Nicholas Sims to the post of CEO.
In an announcement to the Australian Securities Exchange, the company said Sims, who has served as commercial director for infant formula since 2016, will assume his new responsibilities effective immediately. Previously, Bubs founder Kristy Carr was fulfilling CEO duties as managing director.
"Nicholas has been instrumental in securing many strategically important distribution agreements for Bubs both in Australia and Asian markets," Carr said.
Carr stressed Sims was responsible for distribution agreements with Symbion, Sigma, Chemist Warehouse and Costco as well as growing its presence in Coles. She also credited him with expanding the group's e-commerce presence in China.
Alongside news of Bubs Australia's new CEO, the company announced a "groundbreaking" tie-up with Chinese firm Brilite Nutritionals Co. to try to grow in China.
Bubs was listed on the Australian Securities Exchange on 3 January in an IPO that raised AUD5.2m (US$3.9m) at ten cents a share. The company was formed last autumn after Australian baby food firm The Infant Food Holding Co., the owner of the Bubs Organic brand, was acquired by local litigation funder Hillcrest Litigation Services in a reverse takeover.