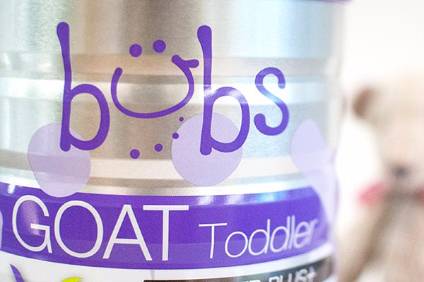 Bubs Australia reportedly plans to raise an additional AUD40m (US$30.2m) from investors through a share placement with the infant formula and baby food manufacturer requesting a temporary trading suspension.
The Australian Financial Review said the offering could be increased depending on market demand, with the price set at 75 Australian cents a share. Bids were due to close at 4pm local time today (14 June).
In an announcement to the Australian Securities Exchange, Bubs requested its shares remain suspended until Monday unless the New South Wales-based company calls for the halt to be lifted before then.
Following the capital raising, Bubs' market capitalisation will reportedly rise to AUD328.3m.
The share placement comes on the heels of a raft of deals made in the past week.
Bubs entered a "merchant service agreement" with China's e-commerce retailer Alibaba through which it has launched a flagship store to sell its entire range of products, and forecast AUD1m would be generated during the first year.
The company has secured a manufacturing agreement with Australia Deloraine Dairy as a step towards gaining China Food and Drug Administration (CFDA) registration.
With China emerging as an important strategic focus for the company, it also signed a AUD17m "long-term" distribution agreement with e-commerce retailer New Times Asia to sell its namesake products and those of the CaprilLac brand. Bubs expects to garner AUD24M from the tie-up in fiscal year 2020 and AUD37m the following year.