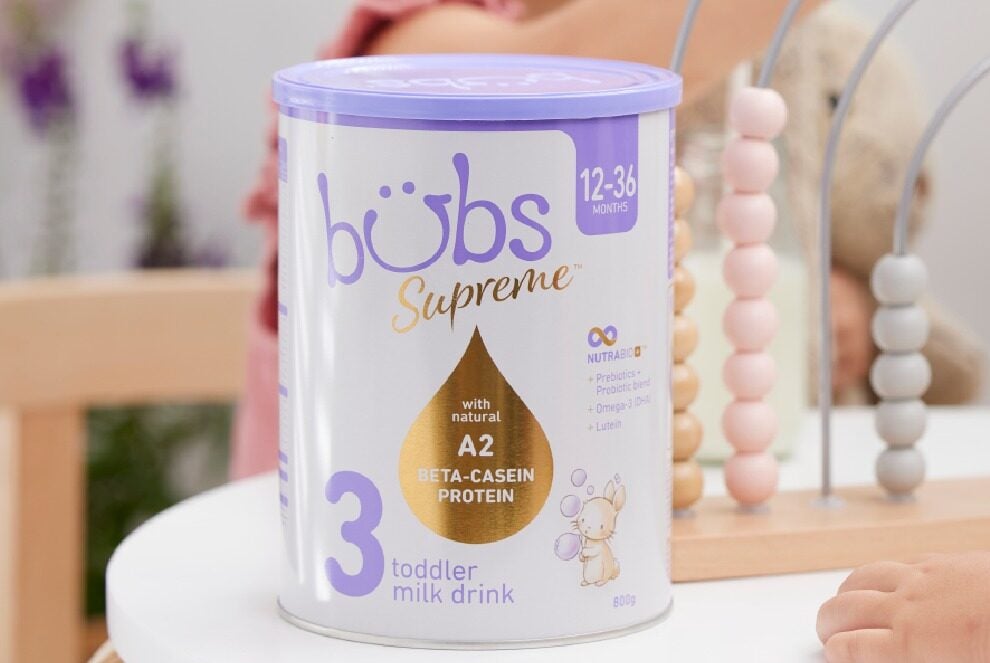 Bubs Australia has revealed its China revenue has plummeted in a trading update as its sacked founder leads a team to overhaul the company's board.
The publicly-listed infant-formula maker said today (2 June) that sales of infant-formula and adult nutrition in the Chinese export market remained well below expectations in April and May.
As previously reported to shareholders, the group's gross revenue in China for the three-month period until 31 March was down 56%. The company stated that "significant amounts" of finished goods inventory were still held in trade, predominantly Bubs Supreme – a formula with the A2 beta-casein protein.
Bubs reported that its H2 net revenue for China stood at A$12.9m ($8.55m), down 52% year-on-year. The group has forecast its full-year China net revenue to be between A$13.5m and A$13.8m versus A$53.6m in FY2022.
Bubs' current distribution agreement with Willis Trading for Bubs goat formula, organic grass feed formula and Caprilac adult goat nutrition concludes at the end of June.
"Bubs is working hard to improve the distribution and sell-through in China," the company stated.
In its trading update, Bubs added: "Jackie Lin, an experienced Chinese-Australian executive with a strong understanding of Chinese FMCG and infant milk formula markets has been seconded to Bubs to help the board lead a strategic review of China operations.
"The company has already made significant progress on right-sizing the cost base supporting the China business and resetting the China strategy with a view to creating a truly diversified multi-channel approach. The company will comment further on its future prospects in China once its strategic review is complete."
This update follows the news of former chief executive Kristy Carr, who was fired from the company last month off the back of chairman Dennis Lin's departure, pushing for an upheaval in the group's board.
A group of shareholders, including Carr and Lin, has requested an AGM following the founder's departure.
A notice from Bubs stated that the shareholders are aiming "to remove Katrina Rathie, Steven Lin, Paul Jensen and Reg Weine as non-executive directors of the company; and appoint James Jackson, Peter Nathan and Rupert Soar in their stead."
Bubs began a strategic review this April, after revealing the sales update for the third quarter of its financial year, a period in which gross revenue fell 10%.
The review is expected to complete by 30 June.