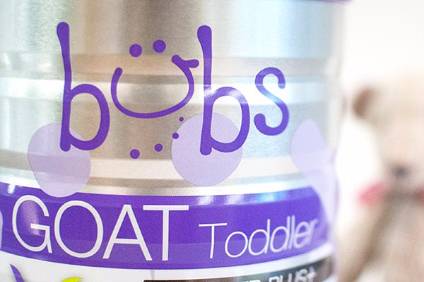 Infant-formula and baby-food supplier Bubs Australia has signed a deal with Hipac, a supplier to China's mother-and-baby stores, a key selling channel for manufacturers doing business in the country.
Bubs Australia said Hipac works through the "online-to-offline" market, where Chinese consumers view and order products in stores to be delivered home.
In a filing with the Australian Securities Exchange, Bubs Australia said the companies were targeting CNY12m (US$1.8m) in sales in the next 12 months.
"Hipac has pioneered China's O2O channel in the baby category with their expertise in real-time data visibility and advanced supply-chain logistics. We consider this new partnership an important milestone in expanding our brand presence and distribution coverage in the mother-and-baby store channel."
The latest deal from Bubs Australia comes on the back of a merchandise agreement reached earlier this year with Chinese e-commerce giant Alibaba to launch a flagship store. And in June, it struck a distribution deal with New Times Asia, a service provider specialising in e-commerce sales, also based in China, building on a February agreement with another on-line platform JD.com.
The Hipac deal was announced on Friday (31 August), the day on which Bubs Australia published its financial results for the year to 30 June.
Bubs Australia booked revenue of just shy of AUD17m, a leap from the AUD3.9m it generated in the previous 12 months.
However, a goodwill impairment of more than AUD48m, as well as a jump in finance costs, meant Bubs Australia also filed a net loss of AUD64.6m, compared to a loss of AUD5.1m a year earlier.
The non-cash impairment was made on Bubs Australia's acquisition of dairy business NuLac Foods in December 2017, a deal that made the company the largest supplier of goat's milk in the country.
Bubs founder and managing director Kristy Carr said on Friday: "Following the NuLac Foods acquisition, we now have exclusive access to 13 million litres of goat milk from our Australian and New Zealand farms, double that of just six months ago. This milk pool includes the largest milking goat herd in Australia, underpinning our true provenance positioning and traceability back to farm gate, which is very important for both Australian and Chinese consumers."
She added: "We continue to pursue a strategy of significant and essential investment in channel capacity, including several new key trading partnerships servicing online and offline platforms, which will rapidly advance our China expansion strategy."