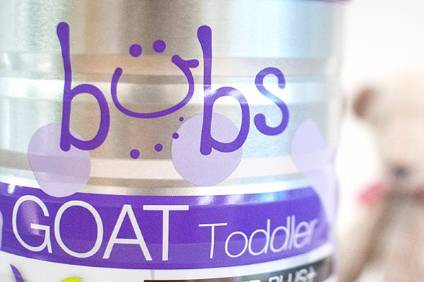 Bubs Australia is targeting Chinese consumers with the launch of its goat's milk infant formula and a range of baby organic cereals through retailer Chemist Warehouse.
Bubs Advanced Plus+Goat Milk Infant Formula and Baby Cereals and Toothy Rusks will be available through Chemist Warehouse's e-commerce network via Alibaba's Tmall Global platform, the Australian-listed company said in a statement yesterday (23 October). Tmall is the largest business-to-consumer retail platform in Asia, reaching out to hundreds of millions of shoppers in China.
The launch comes ahead of what is known as Alibaba's Singles Day falling on 11 November, which has become the "largest online shopping day in the world with sales exceeding over US$17.8bn in 2016", according to the statement. Chemist Warehouse had the highest sales of any other store on Tmall Global during the same event in 2016 and was the only international merchant to exceed CNY100m (US$15m) in sales last year.
Nicholas Simms, Bubs chief executive, said of the partnership: "We applaud Chemist Warehouse on their tremendous success with their Tmall Global flagship store and we are thrilled to partner with them, and launch Bubs products during this strategically important period in China's e-commerce calendar."
Chemist Warehouse China COO Nancy Jian said: "We are confident Bubs infant formula will be well received by Chinese parents. We are excited to be the first Australian retailer to launch Bubs new range of organic baby cereals and teething rusks in Australia and now China, in the lead up to our peak period for the Singles Day shopping extravaganza."
Bubs listed on the Australian Securities Exchange earlier this year and installed Dennis Lin as its new chairman in August to succeed Alan van Noort.