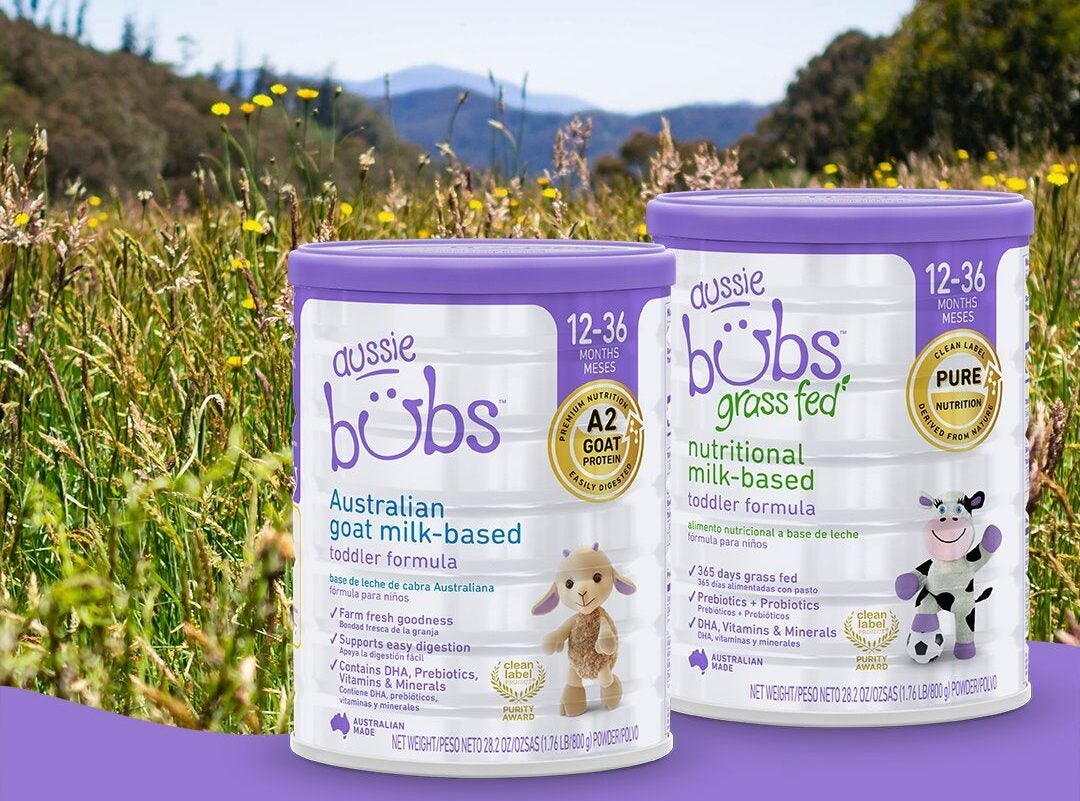 Infant-formula group Bubs Australia has lifted its forecasts for key sales and profit metrics, helped in part by the product shortages seen in the US.
Bubs Australia expects its full-year gross revenue to surpass AUD100m (US$69.2m) "subject to scheduled operations occurring without disruption".
The company has also forecast underlying EBITDA – excluding non-cash equity compensation costs – to be double the AUD1.2m it booked against that metric for the first half of its financial year.
In April, Bubs Australia had stuck to its guidance issued in February for "modest half-on-half growth" in revenue and underlying EBITDA. The first six months of its financial year, which ran to the end of December, saw the company generate gross revenue of AUD38.5m.
Announcing the new forecasts yesterday (16 June), Bubs Australia founder and CEO Kristy Carr said: "Due to strong momentum in China and the unanticipated sales volume of sales in the USA, complemented by Bubs' demonstrated agility and speed to respond to the call for action with first-mover advantage, fourth-quarter turnover is likely to be higher than originally anticipated."
In May, Bubs Australia secured approval from the US Food and Drug Administration to ship infant formula to the country. The US has suffered shortages of infant formula in recent weeks after the closure of one of its major production plants.
In February, Abbott Laboratories closed its factory in Sturgis in Michigan after cases of Cronobacter sakazakii or Salmonella infection in infants who had consumed infant formula manufactured at the plant. Four infants were affected, and two died. Abbott has previously said "there is no conclusive evidence to link Abbott's formulas to these infant illnesses".
The shortage of infant formula sparked by the plant's closure led to President Biden taking emergency measures to allow imports from overseas.
Bubs Australia has been one of the manufacturers to secure contracts in the US, with retailers Walmart, Kroger and Albertsons signing deals to stock its infant formula.
Carr added: "It has been an extraordinary journey for Bubs to have had over 12 months of in-market experience to provide the first response to the USA's infant-formula shortage, which is likely to change the industry landscape in the USA. This has significantly accelerated our entry into one of the largest infant-formula markets in the world."
Bubs Australia is scheduled to report its annual results in July.
In the company's last financial year, which ran to 30 June 2021, it generated gross revenue of AUD46.8m, down 24% on the prior year, hit by disruption from the pandemic.
Read Just Food's analysis: Why there's no single formula to fix US infant-milk market