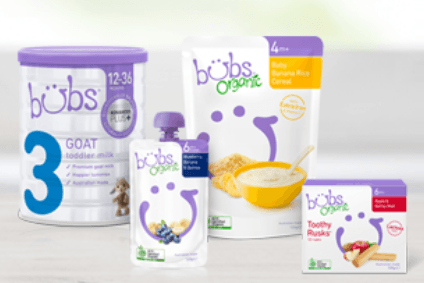 Infant-formula manufacturer Bubs Australia has entered a memorandum of understanding with China's Beingmate Co. to acquire an interest in one of its production facilities.
The baby formula site is located in the city of Beihai in Guangxi, and the memorandum also includes Beingmate's help in securing a State Administration for Market Regulation (SAMR) brand slot, with the objective of producing Bubs China label Goat Milk Infant Formula using 100% Bubs' goat milk.
The product will be sold through a joint venture set up between the two companies last summer – the Beingmate Joint Venture company (Bubs Brand Management Shanghai Co.) in which Bubs owns a 49% interest.
Bubs Founder and CEO Kristy Carr said: "We are highly confident this step up in our collaboration with Beingmate, one of the largest Chinese-owned enterprises in China's infant-nutrition industry, who is also our joint venture distribution partner, coupled with their extensive capability to manufacture locally in China, will provide invaluable support in securing our SAMR brand registration. This will ultimately provide Bubs with a faster route-to-market and full access into China's mother and baby stores.
"Given the current geo-political landscape and regulatory risks, this breakthrough localisation strategy for a 'Created by Bubs' product to be packed in China exclusively from our own Australian premium goat milk, mitigates key risks and provides a secure pathway to gaining full access to the world's largest and fastest growing infant-formula market.
"Importantly, this new localisation strategy would provide Bubs with exclusive use of a China domestic SAMR brand slot and partial ownership in a registered facility in China, whilst fully retaining IP ownership of the Bubs brand and of eventual product proprietary formulations, which will be based on 100% Bubs Australian goat milk."
Bubs added it intends to withdraw the existing SAMR brand applications previously made by its Deloraine dairy, and will "resubmit differentiated super-premium formulations targeting consumers in tier-one cities".
There will be no change to the English-label product produced at Deloraine and sold directly into China via the cross-border e-commerce channel.
Bubs executive chairman Dennis Lin said: "This pivotal approach provides the cornerstone for our future global expansion plans. During this volatile period in which many businesses are operating under strong macro-economic forces, it is paramount we demonstrate agility and implement strategies ahead of the curve to respond to evolving market dynamics and changing consumer behaviours brought on by the global pandemic."
Free Whitepaper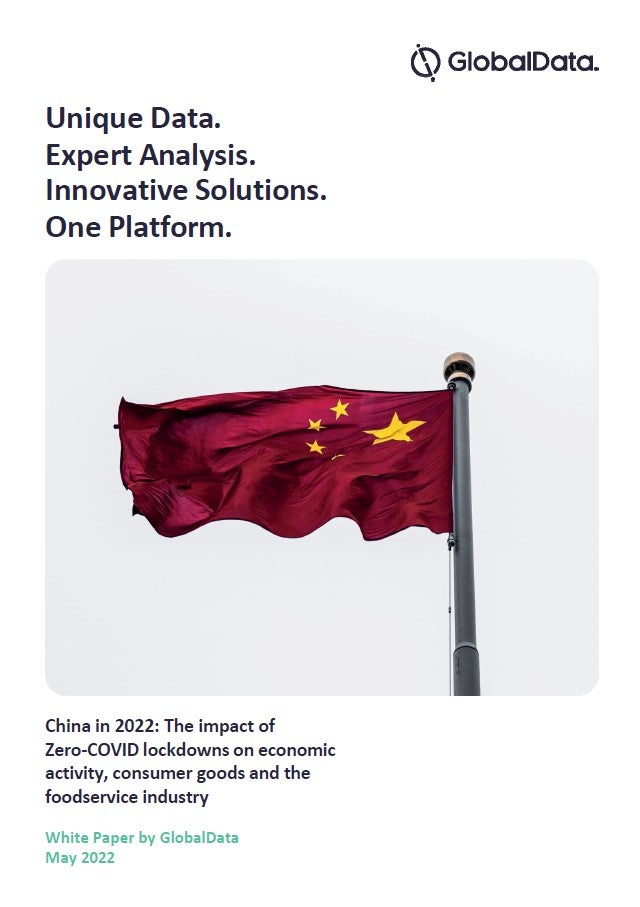 What is the impact of China's Zero-COVID lockdowns on economic activity, consumer goods and the foodservice industry?
While wanting to protect the country from being overwhelmed by Omicron, China's adherence to a Zero-COVID policy is resulting in a significant economic downturn. COVID outbreaks in Shanghai, Beijing and many other Chinese cities will impact 2022's economic growth as consumers and businesses experience rolling lockdowns, leading to a slowdown in domestic and international supply chains. China's Zero-COVID policy is having a demonstrable impact on consumer-facing industries. Access GlobalData's new whitepaper, 
China in 2022: the impact of China's Zero-COVID lockdowns on economic activity, consumer goods and the foodservice industry
, to examine the current situation in Shanghai and other cities in China, to better understand the worst-affected industry sectors, foodservice in particular, and to explore potential growth opportunities as China recovers. The white paper covers:
Which multinational companies have been affected?
What is the effect of lockdowns on foodservice?
What is the effect of lockdowns on Chinese ports?
Spotlight on Shanghai: what is the situation there?
How have Chinese consumers reacted?
How might the Chinese government react?
What are the potential growth opportunities?
by GlobalData