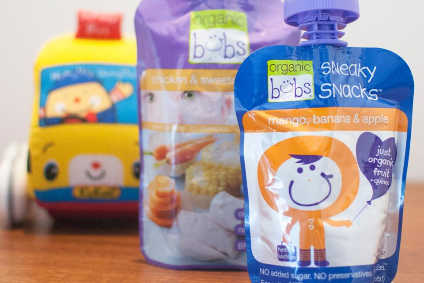 Australian baby food firm The Infant Food Holding Co., the owner of the Bubs Organic brand, is being acquired by local litigation funder Hillcrest Litigation Services in a reverse takeover.
Hillcrest, which is listed on the Australian stock market, will change its name to Bubs Australia after the deal, announced today (6 October), is finalised.
The Infant Food Holding Co. (IFC) was set up by communications and advertising executive Kristy Carr and Anthony Gualdi, the founder of Australian pie store chain Shakespeare's Pies, in 2005.
IFC markets a range of infant nutrition products, including wet food brand Bubs Organic and the more recently-launched Bubs Advanced Plus Goat Milk infant formula.
Bubs products are sold in over 1,000 stores in Australia, on e-commerce platforms in China, including JD.com and Kaola.com, and are exported to "multiple countries" in south-east Asia and the Middle East, Hillcrest said in its stock exchange filing.
Carr will continue with the business and be on the board of Bubs Australia.
The new company's senior management team is set to include Nicholas Simms, formerly an executive at PZ Cussons, who will become commercial director for infant milk formula. Simms joined PZ Cussons when the UK-based consumer goods group acquired Australian yogurt firm Five:Am in 2014.
Hillcrest will issue 163.4m shares at AUD0.10 in its business to the owners of IFC in consideration for the acquisition. The transaction is subject to conditions including Hillcrest completing a rights issue of 61.9m shares at a price of AUD0.005. Hillcrest also plans to raise another AUD5.2m through an offer 51.5m shares at AUD0.10 a share.
Shares in Hillcrest have been suspended from trading today. It plans to offload its litigation operations to a third party. The settlement of the acquisition is scheduled to be 9 December. Shares in the new business are set to start trading in Australia that week.