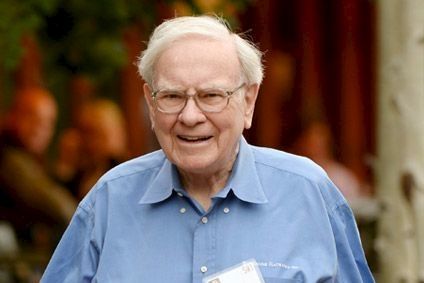 The combined Kraft Heinz Co. can withstand increasing interest among US consumers in less processed, healthier foods, Warren Buffett said today (25 March).
The US billionaire's Berkshire Hathaway fund is a co-owner of Heinz alongside Brazil-based private-equity group 3G Capital. Earlier today, Heinz announced plans to join forces with US peer Kraft Foods Group to create the world's fifth-largest food maker. The Heinz shareholders will take a 51% of the new Kraft Heinz Co. once the deal is completed.
To varying degrees, Heinz and Kraft have been affected by more US consumers turning away from processed food in recent years
Speaking to CNBC, Buffett was questioned on whether he was concerned some of Kraft's products do not cater to this demand.
"There's seven billion people in the world, they all have different tastes, but the taste that Kraft – and Heinz for that matter – have appealed to over many. many decades, I think those tastes are pretty enduring. There will be plenty of people that will want to eat other things but there will be plenty of people that want to eat the products Kraft Heinz churns out and there are new products coming all the time. At Heinz, we have at least four new products that will be hitting the shelves with this year. It's not a static operation at all," he said.
Kraft has focused on North America following its split from Mondelez International in 2011 but Buffett indicated he could see Kraft Heinz Co. look to international markets for some Kraft brands.
"I certainly think that is a possibility. The management of the new Kraft Heinz will be looking at anything that makes sense and a lot of people like those brands in this country and in Canada also. The new company will be free to extend brands where it makes sense geographically."
After Kraft Foods Inc split in two in 2011, Kraft Foods Group and Mondelez granted to each other licences on certain brands in select markets.
Buffett said: "Any agreements do stand but those agreements have timetables on them. There's multiple parts to the agreement but there is a lot of freedom to expand internationally with the Kraft brands. The Heinz brands are throughout the world and there's an infrastructure that could handle the expansion of the Kraft brands."
The new company will generate annual revenues of around US$29bn. It will own eight billion-dollar brands and five brands that generate sales between $500m and $1bn.
The stock-and-cash transaction would see Heinz's private-equity owners – Berkshire and 3G – invest an additional $10bn in Kraft Heinz. The Heinz shareholders will collectively own 51% of the new entity, which will be publicly listed.
Kraft investors will receive a special cash dividend of $16.50 per share upon closing and stock in the combined company representing a 49% stake. The terms of the agreement have been unanimously backed by the Heinz and Kraft boards.
Buffett said the deal it was his "kind of transaction, uniting two-world class organisations and delivering shareholder value".
The US billionaire investor has been involved with Kraft over the years and pointed to the potential of the Kraft brands under the new business.
"This is the third time around for me. This is as ownership of the business whereas the first time were as ownership of stocks," he said. "In the early 1980s, I think we were the largest shareholder of General Foods, which later got sold to Philip Morris and then Kraft got sold to Philip Morris and then they got put together. These are brands a good many of which we were a big owner in the 1980s and then not so many years ago we were a very large shareholder of Kraft itself, which got split into two companies. I've been fairly familiar with the brands over the years. These are brands I liked 30-plus years ago and I like them today and I think I'll like them 30 years from now," he told CNBC.