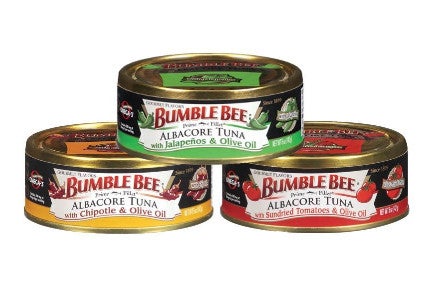 US seafood group Bumble Bee Foods has agreed to plead guilty for its role in a conspiracy to fix the prices of shelf-stable tuna fish, such as canned and pouch tuna, in the US – and pay a US$25m criminal fine, the Department of Justice (DOJ) has announced.
The DOJ said yesterday (8 May) the fine will increase to a maximum criminal fine of $81.5m "payable by a related entity, in the event of a sale of Bumble Bee subject to certain terms and conditions".
The move comes after two Bumble Bee executives pleaded guilty last year for their roles in a conspiracy to fix the prices of packaged seafood sold in the country.
According to a one-count felony charge filed yesterday in the US District Court for the Northern District of California in San Francisco, "Bumble Bee and its co-conspirators agreed to fix the prices of shelf-stable tuna fish from as early as the first quarter of 2011 through at least as late as the fourth quarter of 2013", the DOJ said.
Under the terms of the plea agreement, which is subject to court approval, Bumble Bee will cooperate with the DOJ antitrust division's ongoing investigation into price fixing.
The antitrust division's acting assistant attorney general Andrew Finch said the charge is the third to be filed – and the first to be filed against a corporate defendant as a result of the probe.