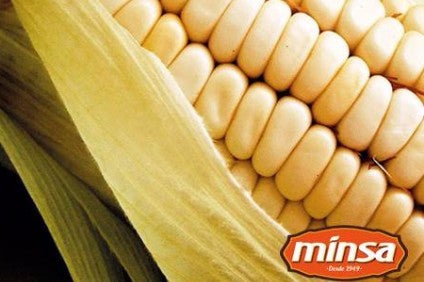 Bunge has cancelled a share subscription agreement with Grupo Minsa that would have seen the US company take a controlling financial interest in the Mexican firm.
The US agri-food giant, which markets products include grains and oil seeds, entered the agreement with the Mexican cornflour maker last year, but talks were then suspended because of delays in obtaining the necessary regulatory approvals. Now, amid a change in Minsa's business model, the companies have decided to abandon the proposed transaction.
"The two companies have agreed to terminate all obligations under the subscription agreement and release each other from all associated liabilities," a statement said late last week.
Todd Bastean, the chief executive of Bunge's North American arm, outlined the company's plans: "We remain committed to strengthening our food and ingredients segment by expanding our value-added food products lines. We will continue to look for investment opportunities that position Bunge for growth by enabling us to deliver a high quality, reliable supply of food ingredients to our customers around the globe."
Bunge supplies raw and processed agricultural commodities and specialised food ingredients to customers in the animal feed, food processor, foodservice and bakery industries. Headquartered in St. Louis, Missouri, its subsidiaries in North America operate grain elevators, oilseed processing plants, edible oil refineries and packaging facilities, and corn, wheat and rice mills in the US, Canada and Mexico.