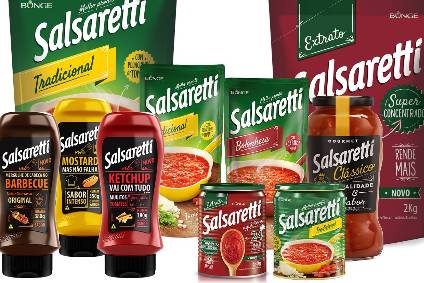 Bunge has announced chief executive Soren Schroder will step down just over a month after the US agri-food business launched a "comprehensive strategic review" in the wake of shareholder pressure to sell the company.
However, Schroder will remain in the CEO role until a successor can be found, the New York-listed company said in a statement today (10 December), adding that a "search committee" has been set up to find a replacement.
Bunge commenced its business review in October amid pressure from shareholders D.E. Shaw and Continental Grain Co. over the company's performance. The latter had reportedly pressed for a sale months earlier after North American peer Archer Daniels Midland was said to be seeking to acquire the business.
At the time of the review announcement, Bunge said that process would focus on "enhancing long-term shareholder value".
Schroder commented on his imminent departure after taking on the CEO job in 2013: "It has been an honour to serve as Bunge's CEO. We are making solid progress, and it is the right time to turn over the leadership reins. The company has a strong legacy and an exciting future ahead."
Meanwhile, Bunge also announced other personnel changes.
Kathleen Hyle will become chair of the board, with immediate effect, having served on the board of directors since 2012. She will replace Patrick Lupo, who held the role since 2014, but he will remain a member of the board.
Hyle will serve on the CEO search committee, along with board members Paul Fribourg, Erik Fyrwald and Mark Zenuk.
Fribourg, who is the board chairman and CEO of Continental Grain Co., was among the Bunge committee members appointed to conduct the strategic review back in October.
"We have a world-class global position in agri-business and food and ingredients, and, with our excellent management team, we will continue to strengthen and evolve our business," Hyle said in the statement. "The company is well positioned for long-term growth with the strong foundation that has been established under Soren's leadership."