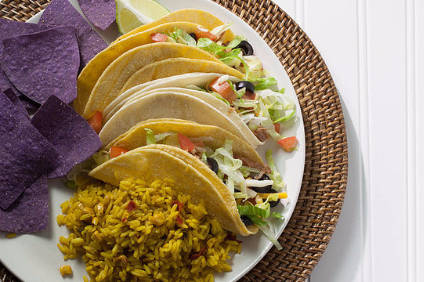 Bunge has reached an agreement to take a controlling stake in Mexico-based corn flour producer Grupo Minsa.
Under the terms of the deal, which is subject to various regulatory approvals, Bunge will take management control of four mills in Mexico and two mills in the US.
Bunge said the facilities have a combined annual processing capacity of 700,000 tonnes and "produce a broad portfolio of branded corn flours and pre-mixes for tortillas and other goods".
Todd Bastean, the CEO of Bunge North America, said: "This is a natural extension of our successful milling platforms in the US and Mexico that will enable us to expand in a product line that is growing due to demographic and economic trends. With more facilities, products, and capabilities, we'll be able to provide a broader offering and enhanced services to our growing customer base, with more logistical and operational flexibility."
Bunge entered the US corn masa (dough) market in early 2014 with the purchase of its first mill in Worthington, Indiana. The company said its latest deal will see it enter the corn masa market in Mexico.
Bunge group CEO Soren Schroder said: "This investment enhances Bunge's position in milling, an important contributor to our global food and ingredients business. The operation is aligned with our core capabilities and increases the share of value added business in our overall portfolio."
The transaction is expected to close in early 2017, subject to the green light from the Mexican antitrust commission the successful delisting of the company from the Mexican Stock Exchange and other customary closing conditions.
The Bunge group operates in more than 40 countries. Its Missouri-based North America arm and its subsidiaries operate facilities including corn, wheat and rice mills in the US, Canada and Mexico.
Last year, Bunge bought Whole Harvest Foods, a US commercial cooking oil producer, for an undisclosed sum.