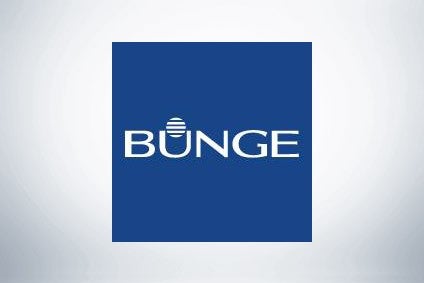 Bunge is switching to a global operating model and away from a regional structure as the US agri-food business seeks to increase its "strategic flexibility"and speed up decision-making through a raft of management changes, including a new head of finance.
Gregory Heckman, installed as the New York-based firm's permanent chief executive last month, has brought in John Neppl as chief financial officer to replace Thomas Boehlert, who is leaving Bunge having held the role since 2017. His appointment will take effect on 29 May.
Heckman, who had served as interim CEO since January after the departure of Soren Schroder, explained the new set-up: "Shifting away from our regional, matrix-based structure will simplify the organisation and speed up decision-making, increasing our strategic flexibility, customer focus and accountability. These changes support our strategic priorities: driving operational performance, optimising the portfolio and strengthening financial discipline."
Along with Neppl's appointment, Bunge is shifting around some senior management positions to reflect the new global operational focus, and away from its previous model of having three regional reporting divisions: North America, South America, and Europe and Asia.
"They will work closely together to manage these operations and capitalise on the opportunities offered by the company's physical, financial, and information flows," New York-listed Bunge said in a statement.
Raul Padilla, who is currently president of the South America and Sugar and Bioenergy unit, becomes president of global operations. Christos Dimopoulos, the president of Bunge's agri-business, will take the title of president of global supply chains, while Brian Zachman will continue in his role as president of global risk management.
Neppl is joining Bunge from the US-based commodity firm Green Plains , where he served as CFO. He previously held the same position at raw materials supplier Gavilon Group, and had also served in senior financial roles at what was once ConAgra Foods.
Heckman commented on the CFO shift: "I have previously worked with John in operating agricultural processing, distribution, trading, food and food ingredients businesses. His decades of experience and his successful track record of driving organisational strategy will enable him to make a significant contribution to Bunge's future, and to build on the world-class financial team assembled under Thom's leadership."
Other management reshuffles include Pierre Mauger, who will transition to chief transformation officer from president of Europe and Asia. Todd Bastean, the president for North America, and Gordon Hardie, president of the food and ingredients, will both retire after a transition period.
"Bunge remains committed to growing its food and ingredients business through new product development and continued capture of synergies from the Loders Croklaan acquisition," Bunge said, adding that to achieve those goals Aaron Buettner, the senior vice president of that operation, will continue in his current role, reporting directly to Heckman.
Bunge acquired a 70% stake in Loders Croklaan, which supplies edible oils to food manufacturers, last year from Malaysia's IOI Corporation.