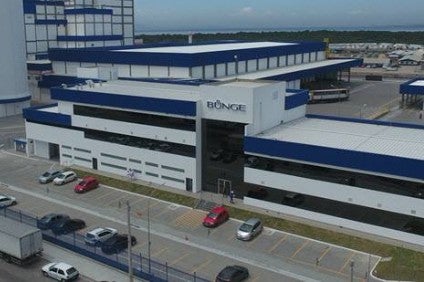 Bunge is reported to be close to a deal with activist investors that may mean the US-based agri-food behemoth weighs up its future ownership.
According to reports, Bunge is finalising agreements with D.E. Shaw and Co. and Continental Grain Co. that will see the business set up a committee to look into a potential sale of the company.
Shares in Bunge closed up by more than 3% in New York yesterday (30 October).
Bunge also plans to appoint new directors to its board. The company is set to publish its quarterly results today.
In March, it was reported Continental Grains was putting Bunge under pressure to sell up after the business was said to have entered talks with North American peer Archer Daniels Midland.
Early in February, Archer Daniels Midland was said by Bloomberg, citing unnamed sources, to be on the verge of buying up Bunge. When approached by just-food, neither company would comment on the report.
Both Bunge and ADM are among the largest agricultural traders worldwide and feature in the so-called ABCD group of businesses, alongside Cargill and Louis Dreyfus.
Bunge also markets a range of consumer-facing products, including Brazilian rice-to-margarine brand Primor, Optima margarine in Europe and Komili olive oil in Turkey.