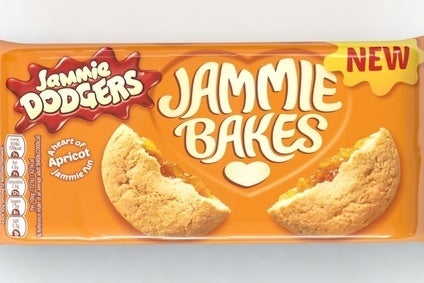 Burton's Biscuit Co. has launched Jammie Bakes in the UK, a Jammie Dodgers line aimed at adult consumers.
The company said Jammie Bakes were developed to make an "established favourite" like Jammie Dodgers "more relevant" to adults who had eaten the biscuits in their youth.
Burton's has created two products – raspberry and apricot – which will have an RRP of GBP1.49 (US$2.29). It is ploughing GBP3m into marketing the biscuits through TV, in-store and online activity.