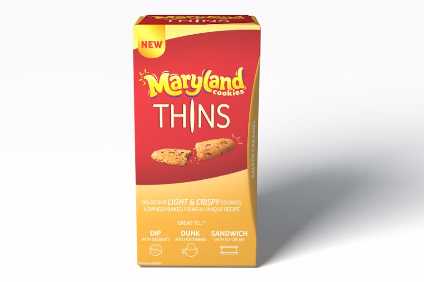 Burton's Biscuit Co., the UK firm behind brands including Maryland and Wagon Wheels, has sold its chocolate-manufacturing assets at a plant in north-west England as part of a wider deal with B2B giant Barry Callebaut.
Under the terms of the transaction, announced by Barry Callebaut this morning (19 September), the Switzerland-based chocolate ingredient supplier will buy Burton's chocolate-making equipment at the biscuit company's factory in Moreton.
The deal will see Barry Callebaut supply Burton's with chocolate for the UK business' products. Barry Callebaut will also make an ingredient called compound, which a type of chocolate, used in biscuits, that includes oils, fats and cocoa powder.
In a statement released by Barry Callebaut, Nick Field, the CEO of Burton's, said: "This new partnership, with their larger network and enhanced capabilities, directly supports our intent and commitment to maintain and enhance our industry-leading chocolate biscuit offering."
just-food has contacted Burton's for further comment.