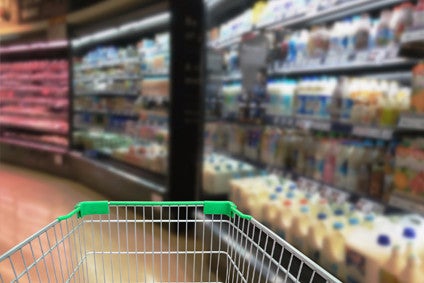 Thirty additional companies, including Burton 's BISCUIT Co. and Dairy Crest , have joined the Courtauld Commitment 2025 in a bid to reduce the resource intensity of the UK's food sector.
The Courtauld Commitment, which was first launched in 2005, is a voluntary agreement brokered by non-profit organisation WRAP. It aims to help develop a sustainable food sector in the UK through collaboration and sharing of best practice.
Other companies adding their names to Courtauld include Marlow Foods , which makes the Quorn brand, Puffin Produce and Produce World Group. Retailers Boots and Iceland Foods have joined, while from the foodservice sector, Nando's , Compass and Subway have signed up.
The additional signatories join the likes of Nestle , Unilever , Associated British Foods , Arla Foods and Premier Foods plc meaning that Courtauld 2025 now includes food and drink businesses representing 95% of the 2016 food retail market in the UK.
"Building connections right across the supply chain makes Courtauld 2025 a powerful voluntary agreement and we are delighted with the desire for action shown from such a range of signatories," David Moon, head of sustainable food at WRAP said. "Already we've set up a number of industry-led working groups that are meeting to address important issues. These range from water and waste to sustainable design and buying; to areas as diverse as fresh produce, meat protein, dairy, redistribution and hospitality and food service."
WRAP is also re-introducing its 'love food hate waste' marketing campaign designed to cut household food waste. In 2013, WRAP admitted its target to reduce household food and drink waste in the UK had been missed. Moon said that WRAP is hopeful this latest push on household waste will deliver a "step change" in UK attitudes. "Later this year we will introduce a reinvigorated 'love food hate waste' campaign, working in partnership with these big names with the aim of delivering the step change that's required to push forward the work on household food waste."