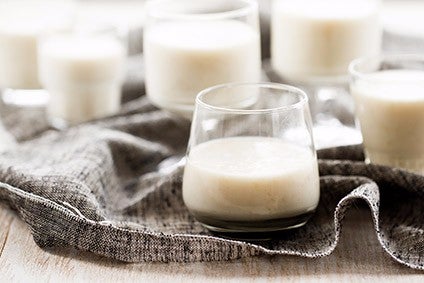 The UK's BV Dairy is moving into contract packaging after winning a long-term contract to supply bottled Kefir cultured milk drinks, which is a new product for the Dorset-based company.
Located in Blackmore Vale, BV Dairy will produce four million bottled yogurt drinks and kefir a year after installing its new Filmatic bottling line, which has the capacity to bottle more than 16m drinks per year.
Kefir is suitable for lactose-intolerant consumers because it contains yeast and probiotic bacteria, which combine to produce lactase, an enzyme that eats up most of the lactose left after culturing.
After conducting its own research, BV Dairy said it found increasing appetite for cultured drink products that have associated health benefits such as Kefir, a spokesperson told just-food in an e-mail. While the move into contract packaging is an extension of the business, the company's foodservice and wholesale markets will remain a key focus. It will continue to produce cultured products and soft cheeses, the person said.
"The cultured milk drink market is an exciting new development for BV Dairy," said the spokesperson. "We are seeing young entrepreneurs increasingly driving their own brands which we are nimble enough to support through our skills in contract packing."
Commercial director Harry Cowan said in the statement: "We have a long history of producing specialist dairy products for the manufacturing, food services and hospitality sectors, so it was a natural step for us to bring in a bottling line for cultured milk drinks. This new contract underpins BV Dairy's expertise in this area and our intention is to use our skills, knowledge and experience in new product development."