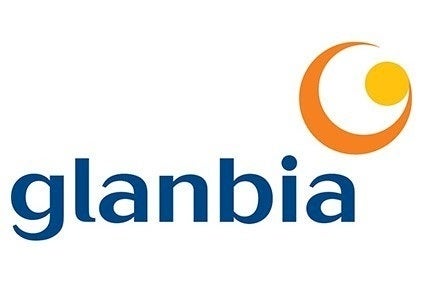 Glanbia is ready for more M&A to further expand its consumer-facing performance nutrition business and its business-to-business ingredients arm.
Speaking at the Consumer Analyst Group of Europe conference in London yesterday (17 March), Glanbia MD Siobhán Talbot said the company is ready for more acquisitions or to team up with partners in ventures.
Mark Garvey, Glanbia's finance director, said the business has the "firepower" for more deals.
Glanbia's growing performance nutrition business, which takes in sports products like protein bars and whey powders, has been built on acquisitions. The company last year made another two transactions – the EUR28m purchase of Nutramino in January and a EUR121m deal for Isopure in October.
Speaking at the Consumer Analyst Group Europe conference in London yesterday (17 March), Talbot said Glanbia was prepared to do more deals.
"We would like to acquire. We acquired two brands last year. It's about the brand having the right fit. We like to acquire brands that are in growth, we like to acquire brands that we feel would fit into our portfolio."
Glanbia's strategy in performance nutrition has largely – though not exclusively – focused on buying US brands and launching them into more markets.
North America accounts for over 60% of the performance nutrition market worldwide, estimated by Euromonitor to be worth US$10.1bn.
Within the US – which itself accounts for $4.5bn of the global market – over two-thirds of sales are made through speciality stores and online, a channel mix echoed in other major markets.
Talbot said Glanbia would look to "drive growth in existing channels, where we are already strong". The Glanbia MD said the company would "selectively" look to build its performance nutrition business in "new consumer segments and new channels" but insisted it would look to do so "with an element of caution".
However, she added: "Indeed the strategy of entering different channels and markets might be aligned to an acquisition strategy."
Talbot also indicated Glanbia was willing to join forces to expand a second division, its global ingredients business, which provides products from dairy ingredients to "bespoke systems" in categories like bakery, gluten-free and cereal. "We would like to do a large-scale expansion if we can find the right partner, probably under a joint venture model," she said.
Glanbia's largest shareholder is Irish farming co-operative the Glanbia Co-operative Society, which owns 41% of the company. The two businesses have already worked on one deal, with the co-op buying 60% of Glanbia's domestic dairy ingredients arm from. Glanbia has retained the other 40% of what is the largest dairy ingredients supplier in Ireland.
Asked what if Glanbia and the co-op would team up on other deals, Talbot said: "There is strategic ambition from the society and indeed the plc and there might well be opportunity to look at further investment, particularly in our Irish ingredients business, as we move forward."
Outlining the financial context for any M&A activity, Garvey said there is "quite a pipeline out there" but argued "acquisitions have got quite a bit more expensive than they were a number of years ago". He said: "We're quite diligent in terms of how target specific acquisitions that we look at."
However, he added: "We have quite a bit of firepower in terms of looking forward at potential acquisitions we might want to make. We have a healthy balance sheet. We ended 2014 with just over EUR500m of net debt. That gave us a net debt/adjusted EBITDA ratio of approximately two times. I'd be very comfortable going to a range of three times. In terms of capacity then, as we look at potential opportunities to acquire, we would have EUR250-300m of debt capacity we could use if we needed to [and] in terms of committed debt facilities, we are in very good shape.
"In terms of equity, we do have support from our major shareholder in terms of using equity if we need to do that for the right opportunity."