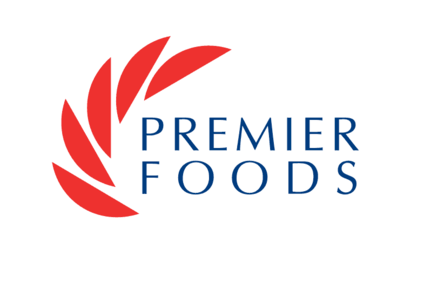 Premier Foods plc has indicated it sees more opportunities to reduce costs from its supplier base as the UK group looks to continue to fund investment in its brands.
The company more than halved the number of companies that supplied the business between 2012 and 2014, from 2,800 to 1,230.
However, speaking at the Consumer Analyst Group of Europe conference in London, Premier CFO Alistair Murray said there was "undoubtedly" ways the company could look to cut its network of suppliers further.
"It gets harder as you go further forward but there's undoubtedly more we can do in terms of rationalising the suppliers and getting better deals from that part of the supply chain," Murray said on Wednesday (18 March).
As part of its first push to reduce its supplier base, Premier announced in 2013 it would ask suppliers to sign up to "strategic partnership deals" and, chief executive Gavin Darby said at the time, invest in areas like innovation.
The move came as part of a series of initiatives to save money as Premier sought to get the company on a firmer footing after a turbulent period. Elsewhere, it slashed the number of SKUs and sought to more effectively invest in promotions.
Three months ago, Premier hit mainstream UK headlines for allegedly requesting payments from suppliers to continue doing business with the company. The company attracted criticism and said it would amend the way it approaches negotiations with suppliers.
Murray said Premier believed there was "money to be had" in its manufacturing base and added the company would look at its distribution.
In a bid to find the best opportunities for growth, Premier revamped its organisation into three business units last autumn.
Speaking at the CAGE conference, Murray said Premier had seen its sales trends improve in the fourth quarter of 2014. Sales of power brands fell 3.5% in the fourth quarter and the rate of decline slowed in December to 2.3%.
Murray said Premier believed it could get sales back in positive territory, even at current margins. "It's a tough market at the moment so that doesn't necessarily mean next quarter but do we think it's doable? We absolutely think it's doable."
It said in January it planned to "significantly" increase investment in marketing and innovation in its two domestic divisions – grocery and sweet treats – and spend more on its small international business.
Premier plans to continue building sales in growing parts of the UK grocery sector – convenience, online and the hard and high-street discounters. While Aldi and Lidi focus more on own-label, Murray said Premier does have some branded listings with the two retailers and said there could be opportunities for private-label business, which the manufacturer would pursue in a "fairly disciplined" manner.
However, the bulk of Premier's UK sales is made at the country's Big Four grocers – Tesco, Asda, Sainsbury's and Morrisons – all of which have seen sales come under pressure to varying degrees in recent quarters.
Murray said Premier wanted to be a "strategic partner" to the UK Big Four.
"We are very focused on making sure that we stay aligned with our customers," he said. "These customers today are the Big Four UK retailers. Category strategies is about working with the retailer to grow sales within that category and actually drive footfall and the volume for the businesses. If you think of the challenges that many UK retailers are facing at the moment, it is about driving volume. They're not going to get sales growth. With the price deflation in the UK retail environment, they need to drive volume. What they're looking for is the things we are currently doing, which is to say: 'Here's some innovation, here's some excitement in the category, here's some investment, now let's see how we can work together.'"