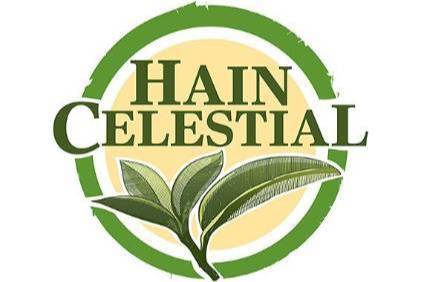 US organic and natural foods business Hain Celestial has indicated sales growth in its core domestic retail channel could take longer than expected.
Asked by an analyst at the 2018 Consumer Analyst Group of New York (CAGNY) conference in Boca Raton, whether MULO [sales] stabilisation was now targeted to emerge in the Hain Celestial's 2019 year, rather than a year earlier, as previously indicated, the Earth's Best owner said this was correct.
Gary Tickle, the CEO of Hain Celestial's North American business, said: "Yes, that's my estimation because I'm mindful of the fact that we still cycle through some of the distribution that's coming out while distribution's going in. So it's maths really based on the scale that we see. So my estimation is what I can see now that's where we'll land.
"Of course, we've still got a number of live discussions going on around category reviews that aren't resolved yet. So that could change the dynamic quicker for us depending on those outcomes. But I don't want to pre-empt those until those decisions are final."
In the year to the end of June 2017, Hain, which generates the bulk of its sales in the US, reported turnover of US$2.8bn, 1.1% down on the previous year.
Reflecting on the news a return to growth in US could take longer than expected, Andrew Lazar at Barclays said: "With respect to its key US business, Hain believes that its MULO+C [multi-outlet and convenience stores] trends should stabilise by F3Q19.
"This compares to Hain's previous expectation that trends would stabilise by F3Q18, and largely reflects the company's continuation of its SKU rationalisation initiative, in our view. While this likely won't shock anybody, admittedly we were hopeful a return to growth could happen sooner."
Fellow analyst Alexia Howard at Bernstein made a similar point. "Hain spoke to the strength in its top 11 brands and 500 SKU while admitting that a formal return to growth in measured channels in North America could take another year to achieve due to SKU rationalisation and the time to lap distribution losses at some key retailers," she said.
At CAGNY, Hain founder and CEO Irwin Simon underlined the company's growth plans to peers and institutional investors.
These include the sale of its protein division, the culling of SKUs and focusing on key brands – which include Earth's Best, Ella's Kitchen and Tilda rice.
"We want to invest in our top four brands and grow them globally," he said. "Hain is well positioned to take share from the conventional market."
Turning to its brands and SKUs, Simon said: "We are reviewing our portfolio. We are going through a major SKU rationalisation and have taken out 27% of our SKUs in the US and will continue to do that around the world."
He said Hain will continue to look at divestments but will also look at "strategic tuck-in acquisitions" which make sense.
"I'm confident about our brands. What retailers want today is brands that resonate with millennials," he said.
Iriwn said the up-for-sale protein division is a "drag on our margins".
Howard at Bernstein flagged the potential Hain sees in e-commerce. "Outside of measured channels, however, the company has experienced stronger growth, led by the natural channel and e-commerce," she said.
"As more consumers shop for organic food products online, Hain expects non-measured channels to become much more important and to eventually drive approximately 50% of its sales in the US."
E-commerce represents 5% of Hain's sales today.
Hain has recently been linked with a possible takeover of the business.