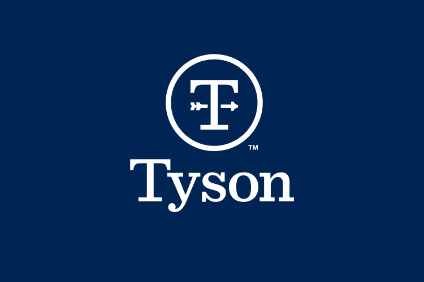 Tyson Foods has revealed it has inked an an exclusive partnership with Mexican spice brand Tajin.
US meat giant Tyson, the US's largest food firm, said it will "leverage its protein know-how, culinary capability and brand building expertise with Tajin" through a portfolio of new products including Tajin-spiced meatballs, smoked sausage with mango and boneless chicken bites.
Presenting at the 2018 Consumer Analyst Group of New York (CAGNY) conference in Boca Raton, Florida yesterday (20 February), Tyson also revealed a range of new products it is looking to sell in the US including Jimmy Dean Egg'wiches, a line of frozen breakfast sandwiches without the bread.
Tyson is also launching a brand called Green Street, which it said is in line with consumer demand for ready-to-eat meals. Its first foray will be protein-rich grab-and-go bowls that are 100% plant-based.
And through its Tyson Innovation Lab, which is about exploring new approaches to accelerate the pace of innovation, the company is finding opportunity in wasted food. Utilising what goes unused in the food supply chain as ingredients, it is developing a line of protein snacks branded "YAPPAH".
More generally, Tyson CEO Tom Hayes talked about turning the meat specialist into "a modern food company".
"Tyson Foods is transforming from a company with a strong heritage in chicken to a modern food company that is challenging the industry status quo," he said.
"Consumers expect more from food companies today, and we're up for the challenge. We're combining our size and scale with agility to make food people want to eat. That's driving our business and helping us deliver top-tier returns for shareholders."
Chief finance officer Stewart Glendenning told the CAGNY audience Tyson will also consider suitable mergers and acquisitions.
"We have the capability for M&A," he said. "That will be mostly small bolt-ons but we have the kind of firepower that if something more material were to become available we would be ready for that."
However, JPMorgan analyst Ken Goldman advised that Tyson Foods is not in the market to acquire Pinnacle Foods, according to Bloomberg.
Tyson's most recent acquisition was of local foodservice specialist Original Philly, which produces 'Philly-style' steak and cheese sandwiches.
Tyson said its is expecting sales growth of around 6% to 7% in 2018 to around US$41bn.