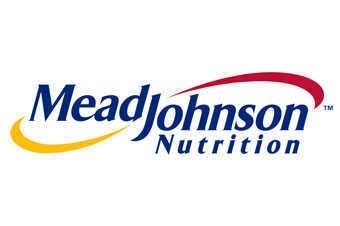 Mead Johnson has expressed its confidence in the prospects for toddler milk business in the US, a smaller market for the product than in Europe and Asia.
Toddler milk accounts for 6% of the US infant formula market, below levels seen in Europe, Asia and Latin America.
However, speaking at the Consumer Analyst Group of New York investment conference in Florida today, Mead Johnson president and CEO Kasper Jakobsen said the company had seen its toddler milk business expand last year, which he said meant the category grew by a percentage point to 6%.
Jakobsen said Mead Johnson, which sells toddler milk under the Enfagrow brand in the US, had an "absolute commitment" to building the category in North America. "There is no reason this category cannot be as significant as it is in Europe, Asia and Latin America," he said.
The Mead Johnson chief said the company's investment in advertising and driven "very favourable" metrics in consumer awareness and repeat purchase.
He said Mead Johnson's "key message" was on the link between consumption of DHA and brain development of toddlers. "Eighty-five per cent of brain development occurs in the first three years of life and only two servings a day will get your child to your recommended daily intake [of DHA]. It's a strong, simple message that is resonating with paediatricians on one hand and parents on the other," he said.
Jakobsen said Mead Johnson would "continue to invest at a level well above that of the company average" behind Enfagrow.
Pressed from the audience about how US consumers view DHA, Jakobsen acknowledged it is "the obstacle" to the growth of the toddler milk category in the market. "No-one has really been explaining to the US parent what this category has been about and what it has to offer," he said.
However, he added: "What we are demonstrating is that when we put money against it, we have the ability to drive awareness significantly higher. We have other metrics that show when we do so, we get trial and when we get trial, we get repeat. I feel very optimistic. It's clearly not going to be something that happens in the next six months or even in the next two or three years.
"But we've spoken about the fact 2014 was the second consecutive year we saw well over 20% growth in our toddler business in the US. You don't need to rack up too many years like that in a row before it becomes meaningful. We are right at that cusp where the Enfagrow business as a component within the broader North American business is now beginning to become a significant driver of growth within that business."
Jakobsen said the US market was the "highlight" of the company's performance in 2014, when sales climbed 10%. He pointed to the rise in November of Mead Johnson's Enfamil brand became the largest brand in the US infant formula category, with a market share of 39.5%.
Mead Johnson's growth amid an approximate 1% rise in birth rates in the US in 2014, compared to a 15% fall over the previous five years. "We expect this trend will continue as we go through this year," Jakobsen said.
The company's growth came despite rising breastfeeding rates in the US, which Jakobsen said could ease on the back of more women in the country entering into employment.
"We'll be watching very closely as we go through 2015 to see whether the improvement in employment trends will cause this trend to abate somewhat. It's our hope and expectation that this will be the case."