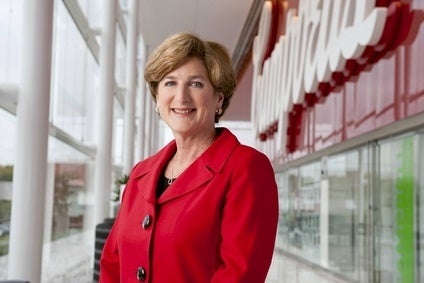 The annual Consumer Analyst Group of New York investment conference in Florida is one of the key dates in the industry calendar in the US. And this year's event, held this week, could mark a watershed moment. The giants of the US food industry, after another year of slow-to-no growth, are waking up to the changing dynamics of the sector – not least the continued growth in demand for healthier products. Here are some of the key soundbites from this year's CAGNY conference.
"I've been doing this for 20 years. When I talked about health and wellness before, I think people thought I needed some health and needed some wellness, because they didn't understand it and didn't know where the category was going. Today, health and wellness is on everybody's mind" – Hain Celestial president and CEO Irwin Simon says mainstream food manufacturers are waking up to consumer interest in health.
"We are well aware of mounting consumer distrust of Big Food" – Campbell Soup Co. president and CEO Denise Morrison acknowledges more consumers are turning away from products owned by major food corporations.
"We need to lean into wellness as a company, stay tuned into consumer needs and stay ahead of the game. That's saying yes to gluten-free, yes to more protein, but that also means having simpler ingredient lists" – Kellogg chief growth officer Paul Norman says the cereal giant knows it needs to work harder in the health and wellness space.
"The millennial consumer is abandoning cereal in a way no other consumer has before" – General Mills COO Jeff Harmening emphasises the challenge facing breakfast cereal manufacturers in the US.
"Although snacks have slowed more recently… they are still growing faster than most food categories" – Mondelez International chairman and CEO Irene Rosenfeld underlines the opportunity the Cadbury and Oreo maker sees in the snacks category.
"2014 was the second consecutive year we saw well over 20% growth in our toddler business in the US. You don't need to rack up too many years like that in a row before it becomes meaningful" – Mead Johnson president and CEO Kasper Jakobsen believes in the prospects for the toddler milk market in the US.
"Unlike some of how peers, we are not doing this for the purpose of slashing costs. We want to unlock the potential of our assets" – Campbell's Morrison explains why the US group is cutting costs and reorganising the way its business its set up.