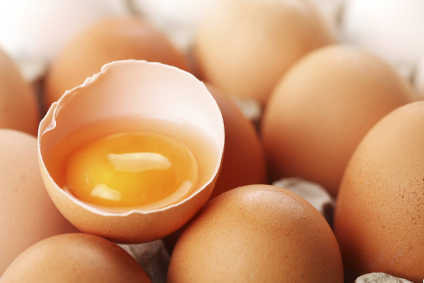 Cal-Maine Foods, the US egg supplier, has reported an increase in half-year profits on the back of higher egg prices.
Net income reached US$252.3m in the 26 weeks to 28 November, compared to $64.2m a year earlier. Operating income stood at $386.3m, versus $96.8m in the first half of the previous financial year. Net sales grew 57.1% to $1.16bn.
Cal-Maine posted similar trends for the second quarter. Net income almost trebled to $109.2m. Operating income jumped more than three-fold to $166.2m. Net sales were up 44.2% at $546m.
However, according to BB&T Capital Markets analyst Brett Hundley, Cal-Maine's second-quarter earnings per share of $2.26 missed Wall Street consensus estimates as feed costs were above expectations.
"By itself, the miss isn't overly concerning, in our view; what is likely more problematic is the continued erosion in weekly spot prices," Hundley said. "While egg market pricing is softening earlier than anticipated, we would note that Cal-Maine's growing balance sheet could offer some downside protection for the shares."
Dolph Baker, Cal-Maine's chairman, president and CEO, said egg prices were volatile during the second quarter and had fallen in the early weeks of the third quarter.
"While egg prices were still at much higher than normal levels at the beginning of our second quarter, they dropped considerably in October before moving back up due to higher demand related to the Thanksgiving holiday. Even with this volatile behaviour during the second quarter, our average selling prices for shell eggs were up 42.9% compared with the same period a year ago, however, they were down 12.2% on a sequential basis compared with the first quarter of fiscal 2016. Egg prices have declined since the end of the second quarter."
Cal-Maine Foods is investing in cage-free production to meet rising demand for customers in the country. "We have a number of major capital projects underway across our operations to expand our cage-free capacity to meet increased customer demand for this product and to reduce our dependence on spot market purchases," Baker said. "Our customers look to us to provide a product mix that meets changing consumer demand, and we have continued to position Cal-Maine Foods to effectively meet this demand."
According to a presentation to investors available on Cal-Maine's website, the company generated 90% of its sales through retailers in its 2015 fiscal year, with 7% to foodservice outlets. Over a quarter of sales were made through Wal-Mart and the retail giant's warehouse chain Sam's Club. Its top ten customers, which also include retailers H.E. Butt Co., Publix Super Markets, Food Lion and Costco, accounted for over 64% of sales.