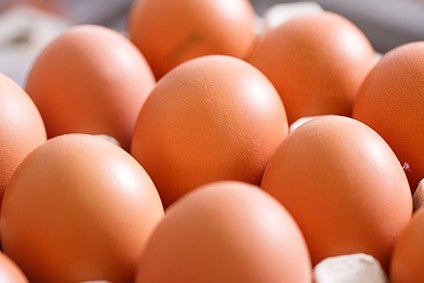 US egg supplier Cal-Maine Foods has issued a statement in response to a video that emerged showing an employee allegedly mistreating laying hens at its Lake Wales plant in Florida in contravention of its codes of conduct.
The video was released by Animal Recovery Mission (ARM), which according to its website is a non-profit organisation dedicated to eliminating "severe" animal cruelty.
Cal-Maine said yesterday (16 January) the "staged" ARM video was taken by a former employee "acting as an undercover activist, and he chose to disregard required farm procedures as part of his intent to misrepresent our efforts to provide proper care for our hens".
Based in Jackson, Mississippi, the company stated: "All of the company's eggs are produced in accordance with United Egg Producers (UEP) animal care guidelines. Each employee involved in the care and handling of hens is required to review, sign and comply with the company's code of conduct regarding the ethical treatment of hens, which also requires employees to report any possible violations."
The company said the job of the employee involved in the case was to identify and address the type of issues shown on the video, and he failed to meet his job requirements.
Cal-Maine said the video did depict another worker deliberately mistreating a hen. That employee was immediately sacked, Cal-Maine said.
An investigation was launched by the Florida Department of Agriculture and Consumer Services in cooperation with Cal-Maine. The agency said ARM's complaint alleged chickens at the farm were abused with euthanasia along with the withholding of food and water in events that occurred between October and November last year. ARM also claimed conditions at Lake Wales were unsanitary with cockroaches seen crawling over laid eggs.
Following an inspection of the site on 4 January, the department found no evidence of the conditions and abuses identified by ARM.
Cal-Maine said: "They reported they did not find comparable conditions to what was shown on the video. We believe that this was an isolated incident and does not reflect the ethical standards of animal care expected of all Cal-Maine Foods' employees. Further, we continue to work with our animal welfare team to prevent this from happening in the future."
The agency is due to conduct another inspection on 8 February, the Florida Department of Agriculture and Consumer Services announced in its own statement regarding the investigation.