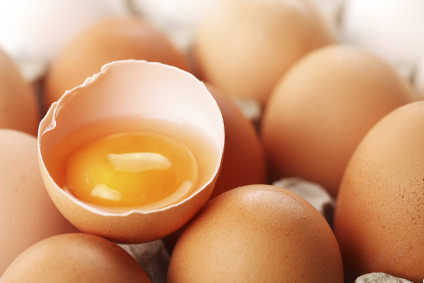 US-based egg supplier Cal-Maine Foods is shelling out US$148m to expand three of its facilities to meet new requirements for cage-free birds.
In conjunction with third-quarter and nine-month results issued today (1 April), Nasdaq-listed Cal-Maine said its board approved a "major" expansion of a plant in Delta, Utah, which will include new facilities for two million cage-free hens, a processing plant and additional pullet capacity. The company also plans to renovate its existing on-site operations to facilitate another 1.4 million cage-free hens, with the initial phase set to be completed late this year and the final stage by early 2020.
Cal-Maine is undertaking the investments under a requirement by the California state government, which firstly aims to ensure a minimum space per hen by the start of next year and for all eggs and associated products to be cage-free by 2022.
Following the Delta expansion, the company said it will have around 3.4 million cage-free hens to help "meet the demands of the California market".
Other projects encompass a plant in Pittsburg, Texas, to add pullets and cage-free capacity for one million hens, and a new building for cage-free pullet housing in Zephyrhills, Florida.
Cal-Maine envisages total expenditure of $185m to increase its cage-free capacity, including the announced projects, which will be funded with its own cash, investments and funds from operations.
On the earnings front, the company reported a 2% rise in net sales over the nine months to $1.08bn, of which third-quarter numbers accounted for $383.9m.
Operating income surged to $76.2m from $11.4m, while net income before non-controlling interests climbed to $74.6m versus $54.1m.