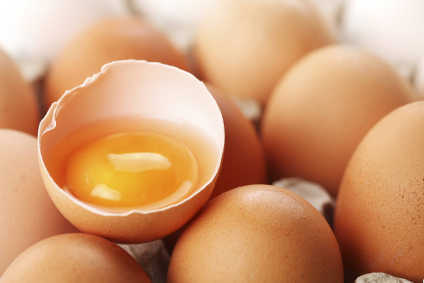 US egg processor Cal-Maine Foods today (18 July) reported net income of US$316m for the fiscal 2016 year ended on 28 May – the highest annual net income in the company's history and 96% higher than the record set in fiscal 2015.
Net sales were US$1.9bn compared to US$1.57bn for the previous year, the company said.
However, net sales for the fourth quarter were US$303m, a 24.8% fall compared to US$403m in the previous fourth quarter. The company also reported a net loss of US$376,000, or US$0.01 per basic and diluted share, for the fourth quarter compared to net income of US$46.1m, or US$0.96 per basic share and US$0.95 per diluted share for the fourth quarter of fiscal 2015.
Cal-Maine chairman, president and CEO Dolph Baker said the results were achieved "during a period of unprecedented market conditions for the egg industry".
Baker said: "Throughout this fiscal year, our industry continued to deal with the aftermath of the Avian Influenza (AI) outbreaks that occurred in the spring of 2015. While there have been no positive tests for AI at any of our locations, the outbreak significantly affected egg supplies and prices. Our results for the fourth quarter reflect these extremely volatile egg market conditions and supply disruptions. Market prices for shell eggs have dropped considerably from the historically high levels we experienced at the beginning of this fiscal year."
Baker said the Urner Barry price index hit a decade-low level during the firm's fourth quarter, "before recovering a portion of these declines in recent weeks". In addition to a 21.7% drop in average selling prices over the same quarter last year, Baker said sales for the fourth quarter "reflect lower volumes, primarily related to the loss of a portion of a major customer's co-pack business".
"While retail demand trends for shell eggs have been favourable, the market has continued to experience demand erosion for egg products and reduced egg exports," Baker said. "Based on US Department of Agriculture reports, the laying flock is expected to increase through the end of calendar 2016, creating more supply and the potential for further price declines."
Despite challenges, Baker said fiscal 2016 saw steady growth in demand for speciality eggs with sales volumes up 14.7% for the year. He said: "Sales of speciality eggs accounted for 22.9% of our total number of shell eggs sold and 29.1% of our shell eggs revenue for fiscal 2016. Speciality egg prices remained strong during the year; however, as non-speciality egg prices have come down, we are experiencing some margin and volume pressures on specialty egg sales. Going forward, we believe Cal-Maine Foods is well positioned to respond to demand trends for speciality eggs, as many food service customers, large restaurant chains and major retailers, including our largest customers, have committed to exclusive offerings of cage-free eggs by specified future dates."