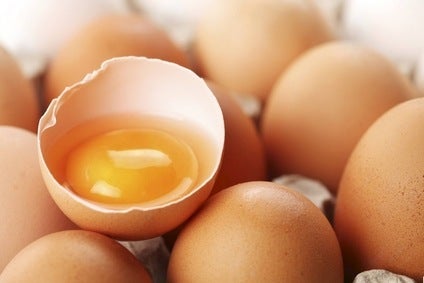 Cal-Maine Foods booked "record" first-quarter sales and earnings today (28 September) on the back of a spike in egg prices.
The US company said sales totalled US$606.9m in the quarter to 29 August, versus $356.9m in the year-ago period. The 70.9% rise in revenue was driven by a 65.7% spike in egg prices, as the avian influenza epidemic that hit the US led to supply constraints. Volumes were up 2.8%, the group added.
Chairman, president and CEO Dolph Baker explained: "Our industry is still feeling the effects of the substantial reduction in the national laying hen flock that occurred this past spring related to the avian influenza outbreaks in the upper midwestern United States. We believe that egg prices will remain very high until the supply situation returns to more normal levels. While there have been no further reported outbreaks of AI, we continue to closely monitor the situation and are working with egg industry associations and government officials to identify ways to mitigate the risk of future outbreaks. There have been no positive tests for AI at any of the Cal-Maine Foods locations; however, we have strengthened our biosecurity measures at all of our facilities."
Baker insisted bird flu was not the only factor driving up Cal-Maine sales. The group is working to develop its specialty egg offering and specialty egg sales accounted for 24.5% of the group's total shell egg sales in the quarter. "With a full complement of conventional, nutritionally enhanced, cage-free and organic eggs, we are well positioned to capitalize on additional opportunities to market and sell specialty eggs in fiscal 2016."
Cal-Maine reported a spike in operating income in the quarter, which rose to $220.1m compared with $41.2m for the first quarter of fiscal 2014/2015. The gain was helped by lower on-farm production costs and a reduction in feed costs. Net income rose to $143m, up from $27.7m in the prior-year period.